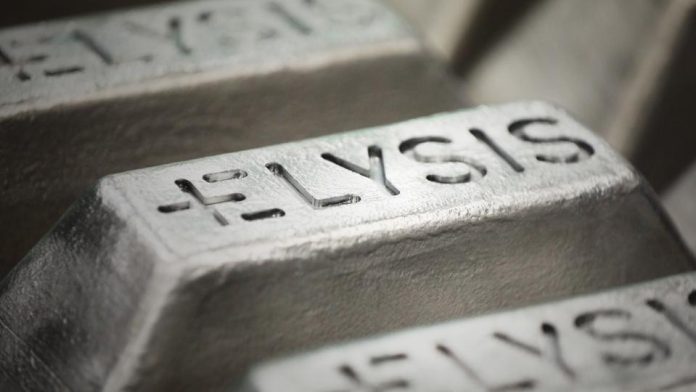 Rio Tinto and Alcoa have established a joint venture to develop a revolutionary aluminium smelting process that eliminates all direct greenhouse gas emissions.
The new joint venture, which will be called Elysis, will be aiming to further develop and ultimately commercialise the process, with a technology package planned for sale in early 2024.
Elysis will be funded through a combined investment of CAD$188 million from Alcoa, Rio Tinto, the Government of Canada, the Government of Quebec and Apple, with the latter to also provide technical support to the JV partners.
According to the press release by Rio Tinto, Elysis will be headquartered in Montreal and will develop and license the technology so it can be used to retrofit existing smelters or build new facilities.
Rio Tinto chief executive J-S Jacques described this revolutionary process as 'the most significant innovation in the aluminium industry in more than a century'.
"This is a revolutionary smelting process that can deliver a significant reduction in carbon emissions. It builds on the key role aluminium has to play in driving human progress, by making products infinitely recyclable, stronger, lighter and more fuel efficient," he continued.
"Rio Tinto is proud to work with Alcoa, Apple and the governments of Canada and Quebec, to drive an innovation that can transform the industry and our customers' supply chains."
Alcoa President and CEO Roy Harvey noted that the patent-protected technology – developed by Alcoa – is currently producing metal at the Alcoa Technical Centre, near Pittsburgh in the US, where the process has been operating at different scales since 2009.
He said the technology could eliminate the equivalent of 6.5 million metric tonnes of greenhouse gas emissions in Canada alone – if fully implemented at existing aluminium smelters in the country.
"This discovery has been a long-sought goal for the aluminium industry, and this announcement is the culmination of the work from many dedicated Alcoa employees," Mr Harvey added.
"Today, our history of innovation continues as we take aluminium's sustainable advantage to a new level with the potential to improve the carbon footprint of a range of products from cars to consumer electronics."
Elysis will directly employ 100 people, including research and development, management and sales, at its research facility in Quebec's Saguenay–Lac-Saint-Jean region.
Image credit: elysistechnologies.com