South Australian Premier Jay Weatherill is scheduled to meet with Holden's Managing Director Mike Devereux today to seek a written commitment from the car maker regarding its future in Australia.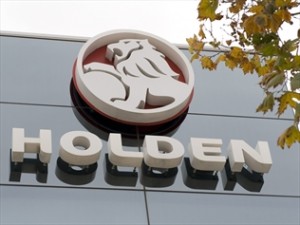 ABC News has reported that Mr. Weatherill will discuss the $50 million that the State has previously offered, despite Holden's plans to wait until after the Federal election to make a decision concerning their operations in the country.
On Tuesday the Premier has already met with local car components suppliers regarding the future of the sector. He said that while manufacturers should ready themselves for any result come September, he wants to secure a deal before the elections to "put pressure" on Tony Abbott.
"I'm trying to get him to change his position so that Holden doesn't go… that's a tall order but I have to fight for it," Mr. Weatherill said.
"I am advancing the cause during the election campaign because that's the time when we're going to get the best opportunity for leverage on both major parties."
He said the priority is to ensure that Holden remains for another 10 years manufacturing at its Elizabeth plant which includes spending "a billion dollars and making two new models". Next is determining which part of the global supply chain the factory will supply.
Following yesterday's meeting with suppliers Mr. Weatherill said some of these companies would not be making the journey with Holden even if it commits to another decade in Australia.
"Some of the component makers that exist here in SA won't make the journey with them, others will have a reduced level of work," he said, quoted in Adelaide Now.
"It's very important that we have very clear commitments about how Holden will work with them."
Mr. Weatherill has acknowledged the reality that even if Holden stays in Australia, suppliers still face the prospect of lower demand for car components.
"We have to be realistic. There will be change," he said. "We know that the new models will probably have a lower local component."
Last week Holden workers accepted changes to the enterprise agreement, choosing a wage freeze and lower conditions to help the company save $15 million a year.