An automotive parts supplier has expressed its concern about the future of Toyota Australia, along with the possibility that should Holden decide to continue its operations in the country, it could manufacture its cars using imported components, putting local suppliers at risk.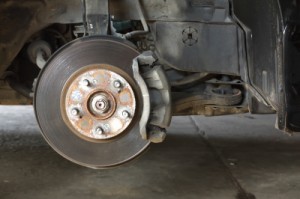 According to a report from Financial Review, Melbourne-based company Chassis Brakes International (CBI) says GM Holden's predicament is whether or not its Board in Detroit will decide to maintain a supply base, rather than just an assembly facility in Australia.
CBI is also concerned that the decision regarding Holden's future could trigger Toyota's executives in Tokyo to rethink about its own operations in Australia.
Holden's future will be decided after the Federal Elections in September and will depend on whether or not it could secure a co-investment deal with the new government to help it continue its operations.
CBI is one of Toyota Australia's key suppliers, and also supplies to Holden and Ford. The company says it could certainly use the help of a drop in the dollar, ideally at a rate below US$0.90, or what it calls the 'sweet zone'.
CBI says their company and other local suppliers can only compete with cheaper international imports if the industry can build a reputation for having the highest-quality products and could sell overseas.
"CBI lost an opportunity in the US late last year based on the exchange rate," says CBI regional president Graham Scull said.
"If we steal back someone else's business with this opportunity we might be eight months away from­ ­starting. If it's a new quote for a full ­program, we could be two years away from starting."
Mr. Scull has expressed his frustration over the government's catch-cry that innovation and diversification are the solutions to the country's manufacturing crisis.
"Being told to go and innovate…that is such an intangible. And the other thing is this reference to the automotive industry as an old industry. You look forward and tell me a time when we're not going to be driving cars. It's old but it's not redundant so why go out and reinvest in new technologies and try and come up with new ideas when you have customers in your shop needing existing products."
CBI's manufacturing director Craig Charter added to Mr. Scull's sentiments saying he is frustrated by the idea that innovation can happen when even their basic products are under pressure.
"We have brakes as our core business, which brings in revenue and maintains our skilled workforce. Then we're trying to diversify, but keeping this as our core," Mr. Charter said.
"It's not smooth sailing. It's going to take a while and some things might not even work. That's why you have to have a core to keep you stable. If you don't, none of this innovation will even happen. You won't have the people capable of actually delivering innovation."
Meanwhile as part of its supplier development program, Toyota Australia is investing $15 million, including $5 million from the federal government. The program is designed to help its local suppliers become more competitive and help them achieve stability in their businesses in the midst of possible market shocks such as Ford's decision to exit Australia.
According to Financial Review the program includes on-the-ground engineering and strategy assistance from Toyota consultants, as well as trips to other countries such as Japan, Thailand and Turkey to study how manufacturers in other countries operate.