Professor Barry Burgan from Torrens University Australia, (the country's newest comprehensive University) has written an opinion piece titled "Can Australia Make Things — The Future of Manufacturing?", highlighting the root of the causes that stress the manufacturing sector.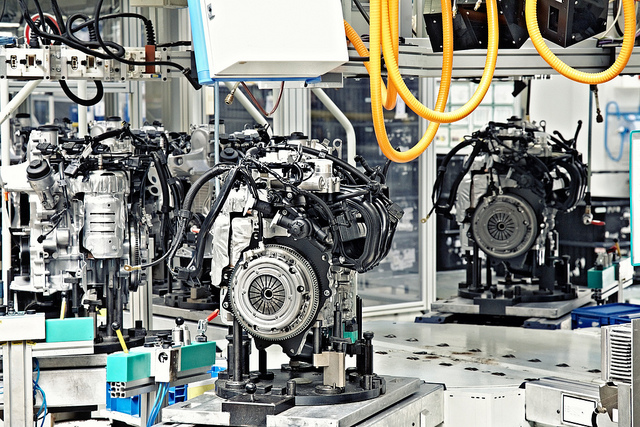 While experts acknowledge the fact that there has been a substantial job loss in manufacturing in recent times, some of them do not perceive this a sign of weakness in the sector, but rather as a sign that the sector is increasing efficiency, turnover and value.
In his opinion piece, Mr Burgan examines all economic parameters that are most commonly blamed for the slowdown in the manufacturing sector, such as the exchange rate, labour costs, energy, water and compliance costs and the impact of interest rates.
"The exchange rate is most often blamed, and it has been a problem. The price manufacturers have received for their products has increased 1.5% per annum over the period since the GFC (or 1% pa less than inflation) — and much of this would be due to needing to remain competitive, discovering export markets and import competition. It needs to be recognised that movements in exchange rates are more pronounced against the US dollar than against other currencies," reads the thought piece.
"Labour costs are also talked up, and again while there are some issues in that wage rates have increased at around 0.5% per annum above general inflation, the impact for the sector as a whole has not been extreme, in that labour costs represent only around 15% of production value in manufacturing."
Mr Burgan says that high energy, water and compliance costs are "huge issues" for doing business, pointing out that electricity prices have increased by over 10% per annum over the last 5 years.
Regarding the impact that interest rates have on the country's manufacturing sector, Mr Burgan points out that Australia has had consistently higher real interest rates than most developed economies over the longer term, which impedes investment.
"Even recent declines need to be compared to very low and even negative real interest rates in many other countries. Risk related shifts mean that post GFC higher relative interest costs are borne by smaller businesses," writes Mr Burgan.
According to him, there is no short-term fix to these pressures.
"It is unlikely they will go away over the remainder of this decade. Nor really do we want them to — as for example a higher exchange rate keeps consumer prices for petrol and consumables down."