Stratasys, a leading manufacturer of 3D printers and 3D production systems for rapid prototyping and direct digital manufacturing solutions, has expanded its portfolio of 3D printing materials by introducing Endur, a new edition to the PolyJet 3D printing materials with chemical characteristics and composition to give models and prototypes a polypropylene-like look, feel and functionality.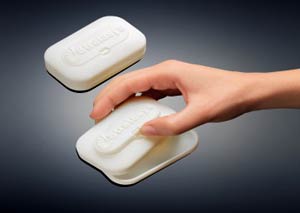 "The Endur is our new PolyJet simulated polypropylene material. It has great flexibility and toughness properties, great surface quality, excellent dimensional stability and it comes in a single cartridge material," said Boaz Jacobi, Stratasys' Product Marketing Manager.
"Its bright white colour makes it an excellent material for white appliance applications, household appliances and consumer goods. Endure can be used for the EdenV systems, the Connex, our Object500 Connex3 system and the Object30 Pro 3D Printers. It is a great solution to simulate polypropylene. "
Aptly named Endur, this tough, polypropylene-like material offers both high impact resistance and superior elongation at break.
According to the blog post on Stratasys, Endure has a heat-deflection temperature of up to 129°F/54°C, excellent dimensional stability and an excellent surface finish to make it easier to achieve a smooth look and feel.
All these features make it attractive for 3D printing prototypes that require flexibility, appearance and toughness of polypropylene for a wide range of form, fit and assembly applications, including moving parts, snap-fit components, and small cases and containers with lids.