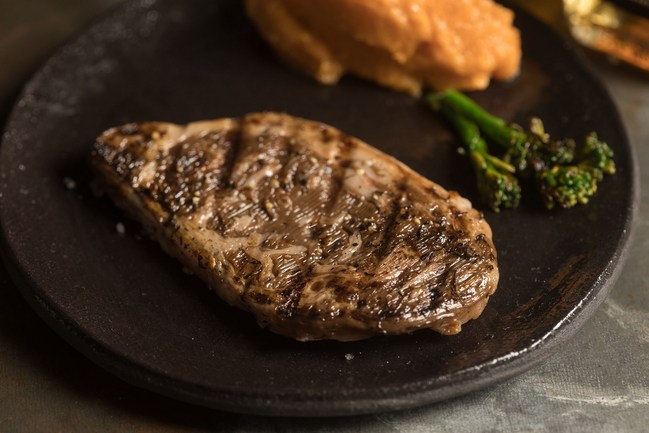 Leveraging 3D bioprinting technology, Israeli researchers say they can now produce any type of steak composed of real cow cells.
Israeli-based company Aleph Farms Ltd., together with its research partners at the Israel Institute of Technology, has created the world's first slaughter-free ribeye steak with 3D printing.
Aleph Farms first unveiled the thin-cut steak in 2018. However, the earliest iteration did not utilize additive manufacturing (AM) technology.
This time around, the Company leveraged its proprietary 3D bioprinting technology – printing living cells and incubating them, giving the cells enough resources to turn into meat cells that emulate the texture and qualities of actual meat.
The system then enables nutrients to pass through thicker tissues to give the steak the body and hold of natural livestock before and after cooking.
"It incorporates muscle and fat similar to its slaughtered counterpart and boasts the same organoleptic attributes of a delicious tender, juicy ribeye steak you'd buy from the butcher," Aleph Farms said in a statement.
"We recognize some consumers will crave thicker and fattier cuts of meat. This accomplishment represents our commitment to meeting our consumer's unique preferences and taste buds, and we will continue to progressively diversify our offerings," said Aleph Farms Co-Funder and CEO Didier Toubia.
Tobia added that milestone will springboard future goals to be a global leader in the sustainable food system.
"With the realization of this milestone, we have broken the barriers to introducing new levels of variety into the cultivated meat cuts we can now produce," Technion Professor Shulamit Levenberg, Aleph's Co-Founder, Chief Scientific Advisor opined.
"As we look into the future of 3D bioprinting, the opportunities are endless."