The Welding Technology Institute of Australia (WTIA) has warned the Federal Government that Australia's steel industry is in imminent danger of collapse if resolute actions are not taken.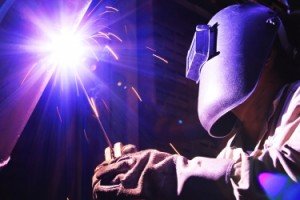 The institute has written to every federal Member of Parliament and asked their support for introducing mandatory standards for all imported raw and fabricated steel and penalties for importers that do not provide accurate product specifications to ensure compliance with the standards.
Additionally, it has urged federal MP's to introduce procurement policies that support greater use of Australian-made product.
WTIA CEO Geoff Crittenden singled out the cheap, imported and poorly fabricated steel as the biggest threat for the domestic steel industry.
"If these problems are not tackled now, it is inevitable we will see a steel structure collapse with the potential for loss of life," he said.
"We'll also see the demise of an industry that forms the backbone of our society. Steel is everywhere in our buildings, railways, bridges and other infrastructure. Can we risk circumstances where we rely on imports for every piece of steel that's used in Australian construction projects? No, we can't."
He said procurement policies "must address whole-of-life project costs".
"Buying cheap, imported steel is not a cost saving if a structure fails, for example, because the steel has a high boron content, which weakens the welds," Mr Crittenden added.
"If product data sheets are missing or falsified, a welder does not know to use extra precautions with high boron content steel."