An ABC News feature by Kerry Staight on the emerging market of gluten-free foods says around ten to 15 percent of the population in Australia are steering clear of gluten, a protein composite found in foods processed from wheat and related grain species.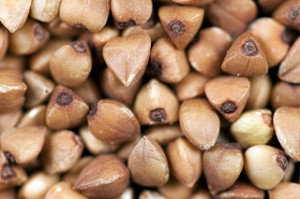 People who have celiac disease, an autoimmune disorder of the small intestine, get allergic reaction to gluten. Primary symptoms of celiac disease include gastrointestinal reactions such as diarrhoea, pain, vomiting and constipation, and also fatigue, weakness, skin rashes and joint pains.
David Sullivan of Coeliac NSW and ACT says 1.5 percent of Australians are actually suffering from the condition, which is roughly about 350,000 people. He also attributes the growing interest in this particular type of food product to celebrities who endorse their gluten-free diets.
"I think there's the influence of the celebrity factor. A guy like Novak Djokovic, for example, the world's number one tennis player, attributes his success in tennis to a gluten-free diet. And someone like Gwyneth Paltrow, for example, advocates a gluten-free diet. So, there are celebrities out there who are suggesting that a gluten-free diet is a healthier choice for people," Mr. Sullivan shared in the ABC feature.
Because of this, farmers and food manufacturers have begun to take notice of the rising popularity of gluten-free products.
New South Wales farmer Brett Ryan has taken the calculated risk of including buckwheat into his crops, and so far it is looking like his move has paid off. Buckwheat, despite the name, is not related to wheat, and is actually a gluten-free plant that is safe for people with celiac disease. Buckwheat flour is the main ingredient in Japanese soba noodles.
"Returns this year'll be close to $2,000 per hectare, which is by far better than any other crop that we can grow here on the Tablelands, so, it's been quite exceptional. Most of the time it outperforms any other crop that we can grow, whether it be wheat or canola," said Mr. Ryan.
Mr. Ryan's buckwheat harvest makes its way to Geoff Brown's processing plant in Parkes where it is clean and colour-graded. Despite exports dipping in the Japanese market due to the recent tsunami which compelled Japan to subsidise its own producers, Mr. Brown's buckwheat supply found new customers in the local gluten-free market which is timely gaining momentum.
"We're really only scratching the surface with buckwheat. There's a lot of really good quality buckwheat products that we haven't even looked to produce in Australia that you see when you travel overseas," Mr. Brown said.
One of Mr. Brown's buyers is listed health food manufacturer Freedom Foods. Managing Director Rory MacLeod believes that the prediction that the growth of gluten-free foods would slow down has not happened.
"Well this year we had over 50 per cent growth in volume of our cereals, over 100 per cent growth in our snack-based products. So that's really a signal that the category is growing," Mr. MacLeod said.
"Very similar growth rates are occurring in the US, probably to some extent stronger growth rates because there's a broader fad that actually has probably occurred and been a little bit stronger than what we've seen in Australia. But overall total market in both countries is growing quite strongly, you'd have to say probably in excess of 15 per cent per annum."
Reporter Kerry Staight says while there is an increased demand in gluten-free flour, the selection in shops has also risen.
"For manufacturers of gluten-free food, and home cooks, one of the biggest challenges has been finding the right flour. But as demand has increased, so too has the selection in shops. Rice flour has now been joined by quinoa, buckwheat, sorghum and millet flours, just to name a few," Ms. Staight said.
Even Australian supermarket group Coles has joined the gluten-free bandwagon with the launch of its new gluten-free range Simply Gluten Free last September.
"We understand that living with gluten intolerances, depending on the individual, can be difficult and following a gluten-free diet is often inconvenient," said Vanessa Hattersley, Coles Nutrition and Wellbeing Manager, quoted in an article on AusFoodNews.com.au.
"The new Coles Simply Gluten Free range has been created with these customers in mind, offering more gluten-free products at better value price points all in the one place," she said.
It looks like the gluten-free diet which was once perceived as a passing trend will be around for a longer time as people start to be more mindful of their health issues and food intolerances.
Back in NSW Staight says Mr. Ryan has no plans to let go of producing wheat, but will make more room for buckwheat as summer season approaches.
"I think it's here to stay. I think people's diets will change and it's certainly going to be an issue I think as years go on," Mr. Ryan concluded in the report.