The Asian auto industry has seen significant growth in the last 10 years, driven by the rising middle class and the growing economies in the different countries. In terms of sales, the Asia Pacific region reached sales of 30 million units in 2011 and the rising trend is only predicted to continue over the next 8 to 10 years, according to data.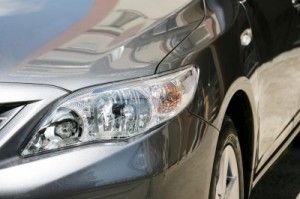 The region has also established itself as a key manufacturing hub due to its pro-business environment, abundant labor and sound infrastructure. China is already on top of the world in terms of vehicle production and Japan comes in at third after the United States. Japanese and German car brands have made major investments in manufacturing plants in Thailand, and other car makers are scouting India and the rest of the South East Asian countries as potential locations for production facilities.
Rajiv Ghatikar, Vice President & General Manager for AUSSEAN for Siemens PLM Software, says manufacturers have recognized the need to improve the top line by increasing their revenue and reducing expenses in order to improve their margins.
Original equipment manufacturers (OEMs) are finding new ways to exploit the demand profitably and are setting up not only manufacturing plants but also design and engineering centres in the region. They have recognized the benefits of having a local presence in the growing Asian region which leads to reduced logistics costs and compliance, and a boost in brand and market penetration.
Along with these developments comes the need to efficiently and effectively make decisions in order to stay competitive. Mr. Ghatikar quoted a leading automotive OEM who said "We have only 120 thousand decisions to make before we have a new car model".
"The changing nature of technologies and operations has a tremendous impact on the complexity of decision making," said Ghatikar.
"Product-related decisions are multi-disciplinary and must represent the needs and business drivers of multiple stakeholders, such as engineering, supply chain, manufacturing and compliance. The goal is, build the right product and build the product right."
This is where the advantage of having a product lifecycle management (PLM) foundation comes in. PLM solutions enable businesses to make better decisions in a complex environment, interact and manage multiple customers, partners and programs, and commercialise the best ideas in automotive.
In order for OEMs and suppliers to have the necessary information needed to make these important decisions with a high level of certainty, Mr. Ghatikar said various views and different perspectives coming from in and outside of the enterprise must be synthesized.
"A high definition user experience is key to making decisions effectively. By providing intelligent information at exactly the right time, in the correct context, and at the precise level of detail that each person needs, companies can achieve a new level of productivity and quality, which ultimately, provide them the ability to make smarter decisions that result in better products," he said.
"PLM enables systems-driven automotive product development by bringing together all cross-domain knowledge into a single, logical location that is accessible to authorized users — no matter where they are in the organization or located in the world."
Ghatikar said by understanding and breaking down customer requirements, companies can delegate them to functional groups that develop a product feature, while maintaining the visibility of the product as a whole.  OEMs would be able to engage with the specific users who are impacted by a change instead of updating everyone when a change is made.
Another factor which is critical to the success of an automotive OEM is the synthesis of the different product bills of material (BOMs) and bills of process (BOPs). Even more critical is the alignment of the semantics of these different views, such as usage versus product structure. This is where having PLM solutions prove to be a distinct advantage.
"Solutions from Siemens PLM Software are built on open standards to allow for integration between its applications, as well as with legacy data and systems and other third party applications," said Mr. Ghatikar.
"This offers an OEM the flexibility to implement the business process required, even as it takes advantage of the best applications, and aggregate work from diverse authoring environments and authors. Throughout the entire process, everyone will be working with a single source of information."
PLM also offers a collaborative decision support platform to provide cross-functional knowledge sharing while allowing users to understand how decisions affect stakeholder and other members of the value chain. This results to smarter decisions that help build the right product and build the product right.
Ghatikar said PLM also helps automakers and suppliers establish processes and manage information, enabling manufacturers to create, develop, manufacture and manage innovation across globally distributed product development and manufacturing teams that include the supply chain and customers.
"PLM provides a transformational business model that unites global partners, suppliers and customers in a continuous process of innovation. A PLM foundation enables breakthroughs to originate anywhere at any time by providing product teams with the means to elevate, evaluate and commercialize their best ideas," ended Ghatikar.