BlueScope Steel has announced on Monday that it has agreed to acquire Arrium Limited's OneSteel sheet and coil business for around $23 million.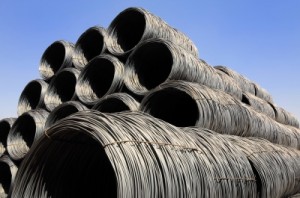 According to the steel manufacturer's media release the agreement includes OneSteel's processing and distribution businesses in Sydney, Brisbane, Adelaide and Perth.
The company expects to incur integration costs of $7 million and will pay inventory value at completion for the assets and assumed liabilities which was at $23 million as of the end of September.
BlueScope Chief Executive Australia and New Zealand Mark Vassella said the OneSteel businesses were close to BlueScope's core Australian operations.
"The acquisitions are a further step towards improving the efficiency with which we can serve Australian customers by lowering costs through the integration of these businesses with our existing operations," Mr Vassella said.
Following the integration, the acquisition is expected to be earnings per share accretive for the group in fiscal 2015.
BlueScope manufactures and distributes steel products, steel building products and metallic coated steel products. Meanwhile OneSteel is Australia's only manufacturer of steel long products, servicing the needs of the construction, mining, manufacturing and agricultural markets throughout the country.
The acquisition is subject to Australian Competition and Consumer Commission approval and completion is set for the end of the December 2013 quarter.
Both Bluescope and Arrium have overcome the major challenges to Australia's steel industry in the last few years according to The Australian. These include cutting costs, closing down their operations and diversifying to keep up with the slump in steel demand following the global financial crisis.
According to MarketWatch, shares of BlueScope Steel Ltd. lost 2% as the industrial major announced the deal to buy OneSteel's assets on Monday.