The Queensland government has announced an overhaul of the coal and minerals exploration approvals process in the State, a move that could reduce the permit wait times to half.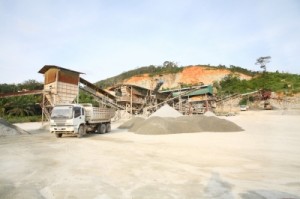 The overhaul was announced on Monday by Minister for Natural Resources and Mines Andrew Cripps and was welcomed by the Australian Mines and Metals Association (AMMA).
According to Mr. Cripps the new administrative policy intends for general exploration permits to be ruled on within 90 days of the application and will maintain rigorous environmental, native title and land access assessments.
"We have listened to requests from the resources sector for faster, more efficient approval timeframes and we are delivering," Mr. Cripps said in his ministerial statement.
"Mining is one of the key pillars of the Queensland economy and streamlining this process will let resource companies get on with business."
With the new streamlined process, exploration permits subject to native title can be decided in less than a year while permits not subject to native title can be determined in six months or sooner. The Minister also said the new approach was good news for rural landholders in their negotiations with resource companies.
"It means mining companies no longer need to wait until an exploration permit is granted before engaging with landholders about their proposed exploration activities," he said.
"Those discussions can now happen much earlier, giving rural producers more time to consider and negotiate land access and conduct and compensation agreements put to them by resource companies."
AMMA's executive director Scott Barklamb said in a media release that they are confident the "proactive moves" combined with the Federal Government's  Exploration Development Incentive scheme,  will breathe new life into the Australian exploration sector.
"Australia is competing for new resource industry investment in an increasingly global marketplace. Streamlining approvals for new exploration activity is critical to restoring some of our nation's competitive edge that has been eroded in recent years," Mr. Barklamb said.
"The exploration sector delivers the R&D for larger mining projects from which massive economic and employment benefits flow. When vibrant and healthy, exploration activity is the cornerstone of a growing national resource industry."
The national resource industry directly employs 75,000 people in Queensland, and many more in allied construction and services sectors.