Holden's outgoing boss Mike Devereux has admitted he believes the future of the Australian car manufacturing industry is "uncertain".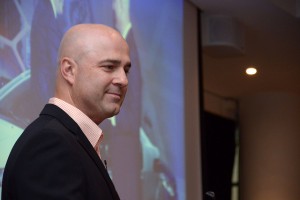 According to a report from News.com.au, Devereux wrote a letter to all Holden dealer principals nationally, first reassuring them that the Holden team and the team at General Motors' international operations know what needs to be done in the auto industry and that they will be overseeing talks with the Federal Government until the end of the year.
However he also warned that the future of the Australian manufacturing industry is under a cloud.
"As you well know, the future of the manufacturing industry is uncertain," Mr. Devereux said in the email.
"The one thing I did not anticipate when taking on the top job at Holden was the role I would be required to play keeping the auto manufacturing industry alive in Australia."
The letter to Holden dealers follows the big news from last week that Devereux will leave his post at the end of the year to assume a senior role at General Motors in Shanghai.
The promotion will see the Holden Managing Director become the Vice President of General Motors' international operates, effectively filling the role of his former boss.
Mr. Devereux has been a staunch supporter of local manufacturing and the announcement of his departure has created doubt about GM's commitment to the Elizabeth plant and the jobs of its 1,700 workers.
In his email he also apologised to dealers for the instability in the lead-up to his arrival, according to the report. He says there is still a lot to be done for the company to make a sales recovery but he would be able to help Holden from his new international posting.
"My new position as head of sales, marketing and aftersales for the region means that my links with Holden and Australia will remain intact," Mr. Devereux said.
"I hope to continue to positively contribute to the future success of Holden … by influencing the future product portfolio for the Australian market. I will be able to be a loud and positive advocate for you."
Meanwhile the Productivity Commission has officially begun a new study into Australia's struggling car manufacturing industry and has revealed the terms of its investigation yesterday.
Federal Industry Minister Ian Macfarlane has asked for an interim report to be completed by December 20, with a more detailed analysis to follow on March 31, according to the Herald Sun.