The Australian Made Campaign has welcomed the recall of unsafe non-compliant cable in NSW, calling the action a "life-saving intervention".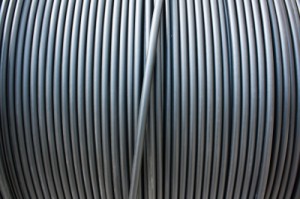 The substandard cables, which are manufactured in China and sold in local electrical contractors, was recalled by NSW Fair Trading. Australian Made is hoping product safety regulators in other States and Territories will follow suit to ensure the safety of sellers and the general public.
"Australian Made welcomes the action by NSW Fair Trading, initiated by the Australian Cablemakers Association, because it is critical that imported products comply with local safety regulations, just as Australian-made products must do," Australian Made Chief Executive, Ian Harrison, said in a media release.
"It is very important for us to be vigilant, particularly when it comes to health and safety standards."
According to the release it was discovered that the protective PVC insulation and sheathing compound used in the China-manufactured cables were of poor quality and could potentially result to serious electric shocks or fires upon use.
Mr. Harrison says the recall conducted by NSW Fair Trading highlights the importance of educating shoppers about the difference in global quality, health and safety manufacturing standards so they can make informed decisions when purchasing products.
"Australia has some of the highest quality, health and safety standards in the world, which is why consumers, businesses and the government need to become more conscientious about buying local," he said.
"Maintaining our high manufacturing standards is vital for our export efforts and in competing with imports."
Australian Made Campaign's website features only genuine Australian-made products. The organisation oversees the usage of the iconic Australian Made, Australian Grown (AMAG) logo which is the only registered certification trade mark in Australia.
The symbol is readily associated with the high standards of production and manufacturing in Australia, and provides assurance of the quality of a product as well as guaranteeing the product's country-of-origin.