The South Australian government has announced more than half a million dollars in grant for local food manufacturer Spring Gully.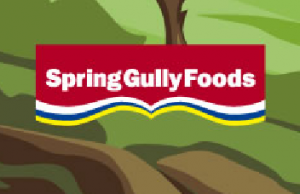 Spring Gully, a manufacturer of jams, pickled foods and sauces, will be receiving a $576,000 grant to spend on new equipment for its plant which would in turn boost its production capacity.
Managing Director Kevin Webb says the new equipment will enable to company to start moving toward best practice manufacturing.
"The new equipment will mean fewer stoppages, less waste, reduced down-time and greater efficiency, which is crucial in reducing costs. It will also enable us to expand our product range. It means we can upgrade the high volume line that processes our sauces, honey, jams and relishes," Mr. Webb said.
"It's a major step in ensuring Spring Gully survives and prospers."
South Australian Premier Jay Weatherill says shoppers have stood behind the local favourite Spring Gully since the company started experiencing difficulties.
"Spring Gully is a favourite South Australian brand and shoppers have got behind this family business since times became tough for them," Mr. Weatherill said in a media release.
"The State Government is getting behind Spring Gully and its workers by providing a grant for new manufacturing equipment so they can remain competitive in the marketplace."
Innovation and Trade Minister Tom Kenyon said the grant would introduce significant improvements to Spring Gully's production process and also help reduce costs and lessen waste.
"This will help improve the company's competiveness and allow them to secure new contracts and markets in the future," Mr. Kenyon said.
"They've managed to successfully trade out of their difficulties on the strength of a massive show of consumer support across the nation."
Spring Gully Foods is a fourth-generation family business established in 1946 in Rostrevor. It also manufactures packages and distributes brand name products for other companies as well as generic supermarket labels.
In 2011 it was awarded the Premier's Food Industry Award for 'SA Valuing Workforce Development'.