New Zealand dairy company Fonterra has agreed to purchase Tasmania's Tamar Valley Dairy, securing the future of the struggling yoghurt manufacturer.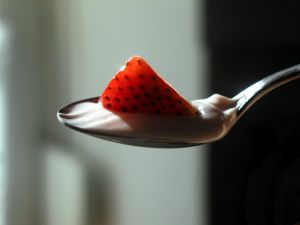 According to a report on ABC News, Tamar Valley dairy, which employs 170 staff, went into voluntary administration in September after a downturn in sales caused the company to incur debts of about $10 million.
Fonterra Australia's Managing Director Judith Swales says the company is committed to investing in the business and keeping local jobs.
"We want to transfer as many people as possible over to Fonterra," Ms. Swales said.
In a media release Tasmanian Premier Lara Giddings says she hopes the sale will mark a whole new chapter for Tamar Valley Dairy and provide long-term certainty to its employees.
"The sale ensures that this Tasmanian company can continue to produce the high quality dairy products it has become renowned for and, most importantly, to provide jobs for Tasmanians," said Ms. Giddings.
"While it is sad to see a family business have to go through this transition, the brand that has been built over many years will live on."
Meanwhile Minister for Economic Development David O'Byrne called the move a "logical fit" in terms of business operations as Fonterra and Tamar Valley Dairy have had a long-standing partnership over the years.
"We were always hopeful that the business would be bought as a going concern and this is a positive outcome for the company and its employees," Mr. O'Byrne said.
"The Department of Economic Development has worked closely with administrators over the past couple of months to facilitate a positive outcome for the company."
Mr. O'Byrne referred to the sale as a good example of the work that the Government is doing everyday to support businesses and overcome economic challenges.
He also identified the dairy sector as a priority sector in the Tasmanian Economic Development Plan.
"The fundamentals of the dairy industry are strong, supported by our strategic investment in irrigation projects around the state."
Fonterra will take ownership of Tamar Valley Dairy by the end of the month.