Olympic-winning tennis player Alicia Molik will be the face of the campaign that celebrates sporting achievements while highlighting the importance of buying Australian products and produce.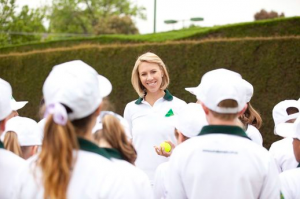 The Australian Made Summer of Tennis campaign will include events such as the Australian Made Foundations Cup– the only national tournament for junior players from rural and regional Australia- and Breakfast with the Stars events in Sydney and Melbourne, with the purpose of promoting the achievements of women in tennis.
According to a media release, the events will be coordinated by the Fed Cup Foundation and sponsored by the not-for-profit organisation Australian Made Campaign.
"The Australian Made Campaign is all about ensuring a better future for Australians.  We are proud to support the children of regional and rural Australia, and to celebrate the achievements of women in tennis," Australian Made Chief Executive Ian Harrison said.
Alicia Molik said she was delighted at being elected Ambassador for the Australian Made Summer of Tennis.
"These events give regional and rural kids the opportunity to participate at the highest level, and encourage greater participation by women – I'm proud to be a part of that," Ms. Molik said.
"Part of my role involves educating families about the importance of buying local. It's something I'm passionate about, because I believe we should teach our kids where products come from, and feed them fresh Australian-grown produce so they grow up healthy."
The Australian Made Foundation Cup is scheduled to take place at the Royal South Yarra Lawn Tennis Club from 6-10 January 2014, while Breakfast with the Stars event will be held at the Apia International Sydney on January the 7th and in Melbourne at the Hilton on the Park on January the 14-th 2014.