Lupin Foods Australia has opened a new lupin processing plant in Forrestfield, Perth, becoming the first facility in the country to produce lupin foods on a commercial scale.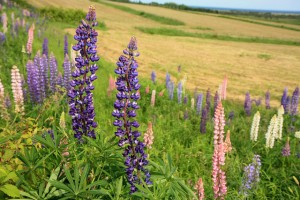 According to a report from ABC News, the plant has the technology which enables it to manufacture several lupin food products such as lupin flour, flakes, hull, kibble and splits.
"Lupins are, without doubt, the highest natural source of protein and fibre in the world," David Fienberg, general manager of Lupin Foods Australia, said in the report.
"It's a fairly powerful thing to say but it is so versatile and such a complete food that you don't really need anything else."
"Our efforts try to focus on commercialising it."
The plant can manufacture 24 tonnes an hour, meaning their cost to market is highly competitive.
Dr. Regina Belski, lecturer in dietetics and human nutrition at La Trobe University, believes lupin has a huge potential in the food market.
"Research suggests lupin has real potential for being a functional food," Dr. Belski said, quoted on BodyandSoul.com.
"When people eat lupin-enriched bread they feel fuller more quickly and that fullness lasts, so people eat less at their next meal, too."
The research goes to show the promising effects of lupin when it comes to obesity, high blood pressure, high cholesterol and insulin insensitivity – all of which are risk factors for cardiovascular disease.
Ms. Belski said people from Western Australia are more aware of the benefits of lupin, with some bakeries choosing to use lupin flour for their products.
"It's easier to buy lupin bread or pasta at a supermarket there. The WA Department of Agriculture and Food is also developing lupin milk, similar to soy milk," Ms. Belski shared.
Meanwhile Mr. Fienberg says there is more room for lupin food products in the health food market and the company has plans to penetrate Indonesia and Europe.
"Our target is the global market. We can't restrict ourselves to Australia," he said.
"It's well-known through western Europe that half a million tonnes of lupins is consumed annually, so we think we can capitalise on that into the high value market."