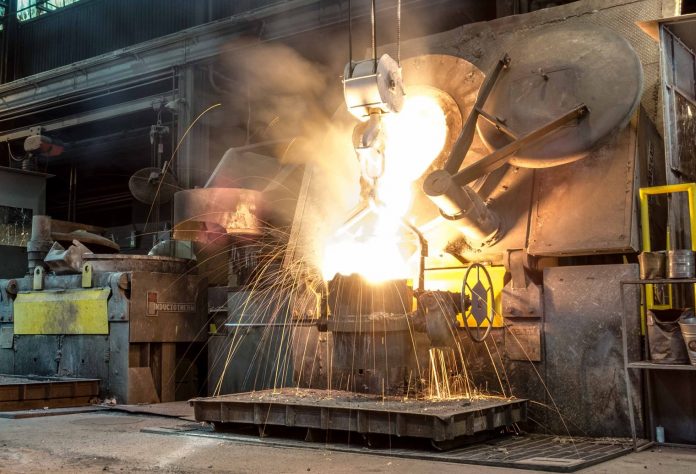 It takes a while, but sometimes old dogs do learn new tricks.
JC Steele & Sons (known Down Under as Steele Australia) has been a leader in the stiff extrusion industry for 130 years. Recently they boasted a 75% expense reduction and 50% increase to annual production in their sand casting operations. The change came as the company searched for a modern solution to beat brimming competition and was ultimately enabled by industrial 3D printing.
Chris Watts, the Carolina-based company's pattern shop supervisor, oversaw the new technology's integration into JC Steele's sand casting workflow. Previously dependent on handmade wood patterns for their enormous stiff extrusion augers, the expensive traditional process hadn't been optimized for some time.
As skilled pattern makers became harder to find, the expenses only grew and restricted JC Steele's ability to invest in research and development. "Pattern making is pretty much a lost art," Watts said. "With 3D printing we can just design our parts in CAD and go straight from that to a pattern."
To solve the problem, Watts turned to BigRep – the global leader in large-format additive manufacturing. JC Steele needed an industrial system to both fit their enormous augers and other heavy machinery parts, but also the durability their intensive operation would demand. BigRep's German-engineered products with one-square-meter of build volume fit the bill nicely, and JC Steele moved to invest in their new workflow for 3D printer polymer patterns – saving significantly on associated costs.
"As far as comparing plastic to wood, I think it's just as durable in sand casting and our other applications." Watts said. "The possibilities are really endless as to what you can achieve with a plastic part."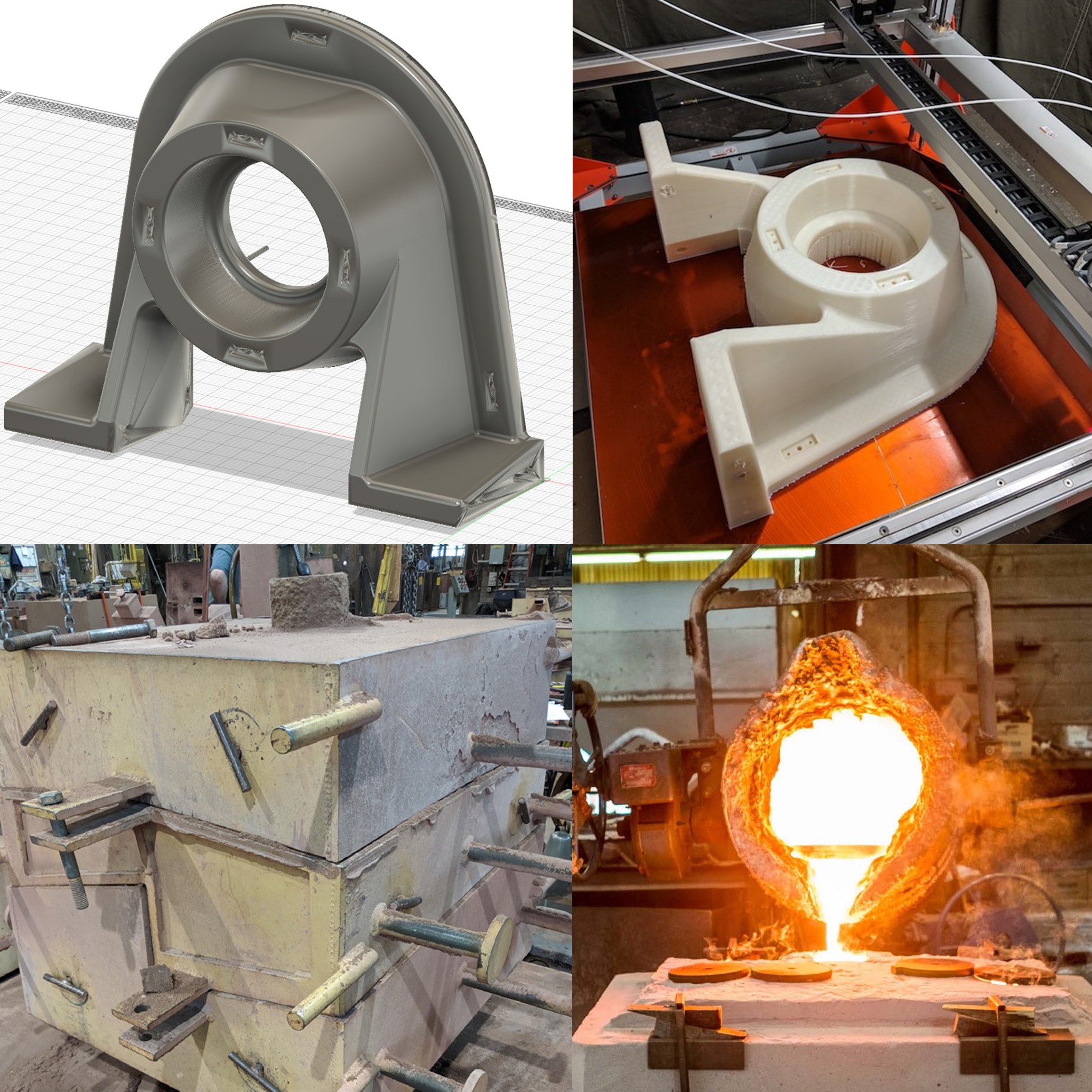 BigRep covered JC Steele's achievements in a detailed case study on their website that discusses the immediate value, time to profit, application process, and added value.
With their new workflow JC Steele managed to create 60 new patterns in just a year, an unprecedented increase in production and an accomplishment that required their BigRep 3D printer to run 24/7.
"With traditional methods, I think we would have been lucky to get half of that in the time we did," Watts told BigRep, "Maybe not even that."
For more information about JC Steele's new sand casting workflow, its process, and the added value it created (like product quality, pattern archiving and worker safety), read BigRep's full, free case study on their website.