US President Barack Obama said he will outline his plans for job generation in the US manufacturing sector this week, as the industry receives renewed attention from his administration, according to a report from Reuters.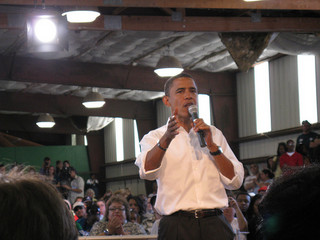 In his weekly address last week Mr Obama hinted that his trip to Raleigh, North Carolina this Wednesday will focus on manufacturing.
"Working folks are looking for the kind of stable, secure jobs that went overseas in the past couple decades. So next week, I'll join companies and colleges and take action to boost the high-tech manufacturing that attracts the kind of good new jobs a growing middle class requires," Obama said in his address.
The President announced five new "promise zones" that will be the focus of government and private aid. These impoverished zones are located in San Antonio, Philadelphia, Los Angeles, Southeastern Kentucky, and the Choctaw Nation of Oklahoma.
He also promised to create three manufacturing hubs that will be dedicated to generating high-tech jobs, along with support from the government. In May, the Obama administration launched competitions to create the hubs, pledging $200 million in funding from the Defense, Energy and Commerce departments. The funding was matched by the industry, state and local sources.
Winners of the hubs, which are patterned after a manufacturing innovation institute in Youngstown, Ohio, are yet to be announced.
Jobs are still a major area of concern in the US, as the latest economic data showed that U.S. employers hired the fewest workers in nearly three years in December. Since last month Obama has pledged to fill in the gap between the rich and the poor and has turned his attention again to economic issues, following a tumultuous year of foreign and domestic problems.