Car maker Holden has made it clear that their brand and local manufacturing operations are not for sale, following South Australian Premier Jay Weatherill's suggestion that another automaker can purchase the Australian operations to save jobs.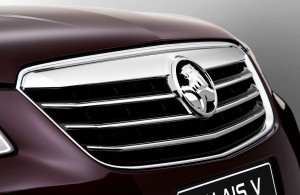 On Thursday Mr Weatherill put forward the idea after a meeting with welfare groups to discuss the impact of Holden to shut down its manufacturing operations in the country by 2017.
The Premier said another company could express interest in buying the brand if parent company General Motors is prepared to sell it, although no discussion has been made on the matter.
"It may be that a particular car manufacturer might want to set up here but use the equity that's in the Holden brand to continue making cars," he said, quoted in an ABC News report.
"That's obviously something that's the property of General Motors at the moment and presumably they have an interest in keeping it because it has value for them but that is something that we would want to advance in any discussions with Holden."
Mr Weatherill believes in completely exhausting all possibilities before anyone puts his hand up to say that car manufacturing is over.
"These are not fanciful propositions. These are propositions that have already had preliminary discussions."
The Premier's comments have received criticism from Opposition Industry spokesman Martin Hamilton-Smith who described the suggestion as "ludicrous".
"Some of the comments coming from Premier Jay Weatherill about Holden now are quite strange," Hamilton-Smith said.
"As if Holden, who have spent 60 to 70 years building a brand, will just let it go to some foreign motor car company that he thinks might move to Adelaide is just a crazy idea."
Holden has since told ABC that it is not for sale; however remains tight-lipped on its plans for its Elizabeth plant once it pulls out come 2017.
In a report on Adelaide Now, Holden corporate affairs executive director George Svigos said that their focus now is on producing cars.
"From our perspective we have four years in front of us here and literally hundreds of thousands of cars to build in that time," Mr Svigos said.