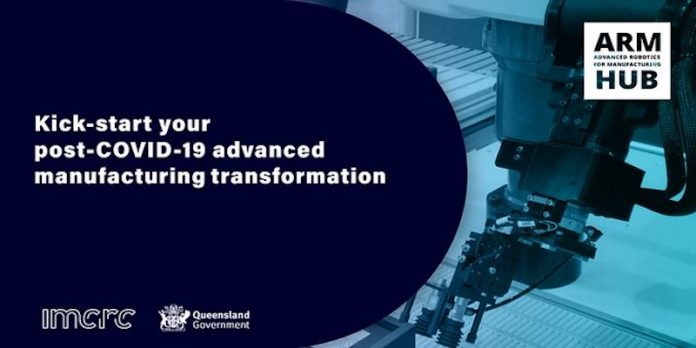 The Advanced Manufacturing Hub (ARM) is working with regional Queensland's businesses to recover and grow post-COVID-19 with free virtual innovation workshops.
ARM is partnering with Innovative Manufacturing CRC (IMCRC) to host a series of virtual futuremap® workshops that will tackle advanced manufacturing technologies and processes.
Interested parties may choose the dates they wish to attend and register here.
The ARM Hub is a not-for-profit company that was recently launched during the COVID-19 pandemic and is assisting businesses to secure opportunities and address challenges.
Minister for Regional Development and Manufacturing Glenn Butcher recently lauded ARM Hub for the support it provides to Queensland manufacturers to help them compete in a post-COVID world.
"The Advanced Robotics for Manufacturing (ARM) Hub workshops are a great first step to better equip businesses to adopt advanced manufacturing in their operations," Mr Butcher said. 
The free workshops will be hosted via Zoom and attendees are encouraged to read CSIRO's Advanced Manufacturing Roadmap beforehand.