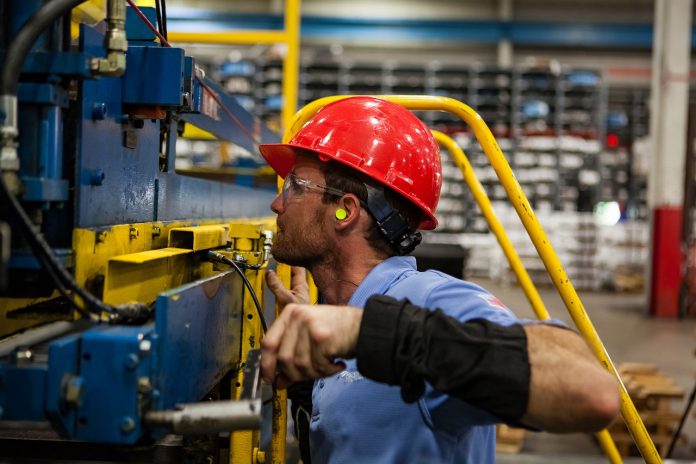 The Australian Council of Trade Unions (ACTU) has released a comprehensive five-part jobs plan that aims to steer economic recovery in Australia. 
ACTU is calling for a Government intervention through a National Economic Reconstruction plan that would 'create and save jobs, protect and nurture whole industries, support public and private sector jobs, invest in future skills and training and strengthen Australia's physical and social infrastructure.'
In a statement ACTU President Michele O'Neil urged the government to invest public money to help build ongoing local jobs, offer more training and education opportunities to help people into jobs, and provide support for people who are making things in Australia.
"We need big and bold Government investment and action in order for Australia to return to health – both socially and economically."
"With almost one million people officially unemployed and many hundreds of thousands out of work, or without enough work, the Australian people need to see that the economy isn't going to fall off a cliff."
"Whether it is free and universal childcare, the expansion of public infrastructure investment with locally made materials, free TAFE courses focussed on rebuilding our skills and training sector, support to revitalise our travel and hospitality sectors and regional communities or building a sustainable manufacturing capacity this plan delivers jobs, community infrastructure and a future for Australia," Ms. O'Neil said.
The five programs of the plan focus on:
Early Childhood Education and Care Strategy, which includes provision for permanently free childcare and funding of universal access to 15 hours of preschool
Training for Reconstruction, one of which is through a new nation-wide Free TAFE program supporting 150,000 places, which would also support 10,000 jobs in the TAFE system
Rediscover Australia through a plan which will support 350,000 jobs in tourism, the arts, accommodation, travel and  regional services over the next 12 months
National Reconstruction Investment Plan to help support the creation of 75,000 direct jobs in construction, and over 100,000 additional indirect jobs in supply and consumer industries
Sustainable Manufacturing Strategy that includes five new Sustainable Manufacturing Clusters in key areas including: lithium battery and value-added manufacturing; renewable hydrogen production; green primary metal manufacturing; electric vehicle manufacturing and servicing; and renewable energy machinery
Victoria's Young Workers Centre welcomed the plan, recognising its positive impact on young workers who need certainty about their economic futures.
"The current job figures for young workers are dire and are made worse by the recent second lockdown," said Young Workers Centre Director Felicity Sowerbutts.
"Young people should not bear the brunt of the recovery. The Morrison Government needs to step up now to ensure young workers are protected."
"This plan is an opportunity to invest in young people and their future, and to make sure that this generation is not left behind when we emerge from the pandemic."
Read ACTU's Australia's Economic Reconstruction after COVID-19: A National Jobs Plan and Five Ways to Get Started