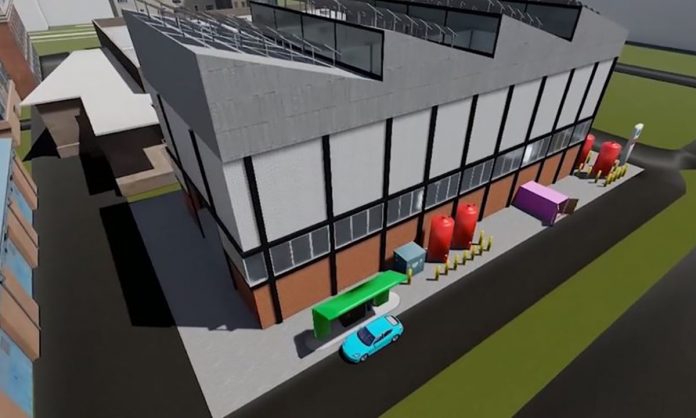 CSIRO will partner with Swinburne University of Technology to establish the Victorian Hydrogen Hub (VH2) – a new hydrogen production and storage demonstration facility, where CSIRO, Swinburne and their partners will test 'real world' uses for hydrogen technology.
Funding by the Victorian Government, VH2 will be a major national precinct to explore new hydrogen technologies, including clean energy vehicles and hydrogen storage containers.
The project will create some 300 new full-time jobs, with construction to begin in early 2022 and take about 18 months.
Minister for Energy, Environment and Climate Change Lily D'Ambrosio said VH2 would provide opportunities to students, researchers and industry and be a place where the community can learn about hydrogen as a sustainable energy source.
"This hub will help give Victorian the skills and experience we need to unlock the hydrogen industry – driving down emissions while creating green jobs in a growing industry," the Minister said.
Under the partnership, CSIRO will receive more than $1 million towards the development of a refuelling station at its Clayton campus in Victoria to fuel and test hydrogen vehicles.
CSIRO Executive Director, Growth, Nigel Warren said the refuelling station was a key milestone in the development of CSIRO's national Hydrogen Industry Mission, which aims to support Australia's clean hydrogen industry – estimated to create more than 8000 jobs, generate $11 billion a year in GDP and support a low emissions future.
"As Australia considers energy alternatives, we know hydrogen is clean and will be cost-competitive – but a major barrier to it becoming a fuel source for cars and trucks is how to refuel, and the lack of refuelling infrastructure," Mr Warren said.
"The refueller is a significant step towards removing that barrier.
"We thank the Victorian government for supporting VH2 which, combined with the refueller, will allow us to test emerging hydrogen technologies."
Swinburne Vice-Chancellor Professor Pascale Quester said half of VH2's PhD and Masters scholarships will be awarded to women to boost female participation in the sector.
"As well as research, knowledge and training, half of Swinburne's PhD/Masters scholarships will be offered to women, with the support of CSIRO, to advance the hydrogen understanding and skills and help achieve Australia's hydrogen ambitions," Professor Quester said.
"Work integrated learning and internship opportunities for Swinburne PhD, undergraduate and PAVE students will also be offered in this exciting area.
"We will also be developing a Vocational Education training roadmap for the hydrogen economy.
"It is certainly an exciting time to be involved in the future of hydrogen and advance our net zero emission future," she concluded.
Image credit: https://www.swinburne.edu.au/