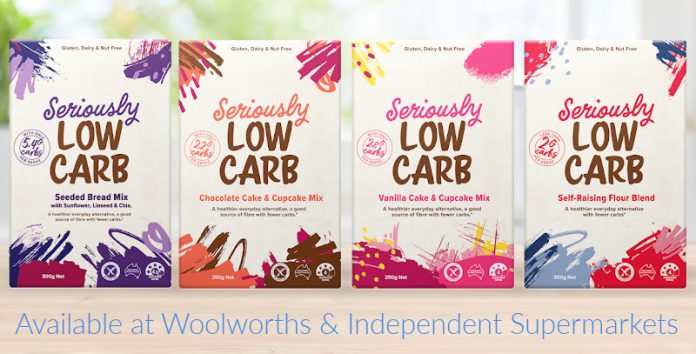 Well and Good, a leading Australian manufacturer of gluten free baking mixes, has just released the 'Seriously Low Carb' range of low carb baking mixes claimed to be an easy to use and healthy alternative to conventional mixes.
The Melbourne-based manufacturer further claims that 'Seriously Low Carb' baking mixes are low in carbohydrates and sodium, suitable for plant-based diets, fibre-rich, and contains no artificial colours preservatives.
All Well and Good products are 100% Australian-made and owned and free from gluten, dairy, egg, and nuts.
"In 2021, Australians are increasingly turning to low-carbohydrate and complex carbohydrate eating plans," said Sherrie Miller, Well and Good's in-house nutritionist.
"We're excited to offer a range of baking mixes that meet the macronutrient requirements of a low-carb diet. When developing these products, our focus was on reducing sugar and sodium, while increasing the protein and fibre content."
"We're proud to have achieved this without sacrificing flavour integrity," Miller added.
Seriously Low Carb comes in four basic variants:
• Self-Raising Flour Blend – Less than 2g carbs per serve
• Seeded Bread Mix – Less than 5.4g carbs per serve
• Chocolate Cake and Cupcake Mix – Less than 2.2g carbs per serve
• Vanilla Cake and Cupcake Mix – Less than 2.8g carbs per serve
The Seriously Low Carb range will be sold exclusively at Woolworths and Independent Supermarkets starting this month.
To learn more about the new low carb range, contact Shila Barak on (03) 9769 1515 or visit wellandgood.com.au/seriouslylow-carb.