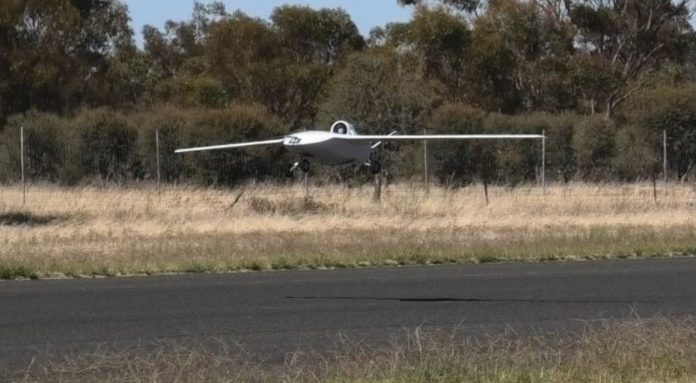 Western Australian aeronautical engineering company Innovaero Industries has progressed to the next stage of the test flight program for its Maritime Unmanned Aerial System (MUAS).
Dubbed "InnovaeroFOX", the Australian-made MUAS was subjected to and successfully completed a series of challenging flight tests at 40% scale involving the execution of short, controlled circuits at varying speeds and airframe configuration settings.
This follows previous hover tests of the 30% scale Vertical Take-off and Landing (VTOL) system in November 2020.
"The latest series of flight tests — part of an ongoing, comprehensive program in the lead up to trials at full-scale of the 8-metre wingspan InnovaeroFOX — have provided valuable data for the vehicle's operating envelope," the company said in a statement.
"Full-scale testing of FOX FTA-1 (VTOL) and FOX FTA-2 (Conventional Take-off and Landing) platforms will occur later this year."
InnovaeroFOX was conceived in response to Defence's Maritime UAS Continuous Development program, which aims to deliver enhanced situational awareness through the acquisition of maritime unmanned intelligence, surveillance, reconnaissance and targeting aircraft systems.
Innovaero, which opened its new modern manufacturing premises in Kardinya, WA, late last year, said InnovaeroFOX now continues with the next phase of development and refinement in the lead-up to the official launch at the Avalon Airshow between 30 November and 5 December 2021.
Image credit: https://innov.aero/news/australias-newest-sovereign-capability-innovaerofox-completes-critical-flight-tests/