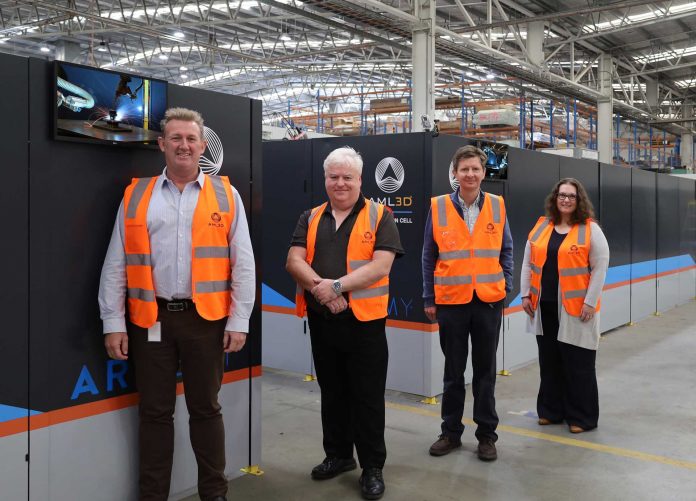 Australian metal additive manufacturing firm AML3D Limited has announced an innovation partnership with Flinders University's College of Science and Engineering to further validate its novel metal alloys.
AML3D Limited is a start-up company established to commercialise WAM (Wire Additive Manufacturing), an emerging innovative metal additive manufacturing technology for the cost-effective production of large, high performance metal components and structures for defence, maritime, automotive and resources customers.
Led by Professor Jamie Quinton and Professor Sarah Harmer from Flinders Institute for NanoScale Science and Technology and Flinders Microscopy and Microanalysis, the partnership will seek to investigate the microstructure and corrosion qualities of AML3D's Wire Arc metal alloys to help inform the potential applications of the company's WAM 3D printed products.
AML3D Managing Director Mr Andrew Sales said the partnership adds to the strength of AML3D's capabilities and follows a recent collaboration with CSIRO on a new material strength prediction tool.
"The venture will seek to provide further evidence of the superiority of AML3D's WAM 3D printed parts over traditional manufacturing processes," Mr Sales continued.
"The Company has a strong sales pipeline ahead, and certification of our technology from third parties is crucial in driving uptake of our products."
Image credit: https://aml3d.com/aml3d-innovation-partnership-with-flinders-university/