Walmart, the Walmart Foundation and the United States Conference of Mayors (USCM) have launched the Walmart U.S. Manufacturing Innovation Fund which will award grants in the excess of $100,000 to eligible non-profit organizations to help them come up with solutions to challenges that many companies are facing with on-shoring and growing U.S. manufacturing.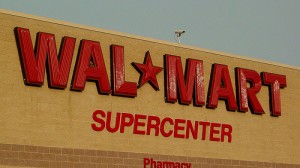 According to the news release, the first year of the initiative will focus on innovation in textiles manufacturing and common manufacturing processes that apply to a broad range of consumer goods, including small motor manufacturing and tooling for injection molding.
"Through the Walmart U.S. Manufacturing Innovation Fund, we hope to help remove the barriers to revitalizing and growing  U.S. manufacturing, creating jobs and building a stronger American economy," said Cindi Marsiglio, vice president of U.S. sourcing and domestic manufacturing for Walmart.
"This is part of Walmart and the Walmart Foundation's broader commitment to foster new ideas and jobs to promote strong communities and grow America's manufacturing footprint."
The newly established Walmart U.S. Manufacturing Innovation Fund is part of Walmart's commitment to buy an additional $250 billion in products that support American manufacturing, which is a significant investment aimed at revitalizing and accelerating U.S. manufacturing sector and creating approximately 1 million American jobs.
"The U.S. Conference of Mayors is committed to helping bring manufacturing jobs back to America's cities, and our partnership with Walmart and the Walmart Foundation will strengthen our metro economies that drive the national economy," said Tom Cochran, USCM CEO and executive director.
The list of anticipated participating organizations includes research and academic institutions, think tanks and other non-profit entities focused on innovations in manufacturing. Applications are due April 22, 2014, and the selected proposals will be awarded grants ranging from $100,000 and above for award periods of at least one year, with the option of reapplying for continued funding. Each applicant will need sponsorship from the mayor of a USCM member city.
For more information and to apply for a grant please visit www.usmanufacturingfund.com