Victorian Senator John Madigan and politicians Nick Xenophon and Bob Katter are currently touring Victoria's and South Australia's four main manufacturing hubs to promote their Australian Manufacturing and Farming Program (AMFP).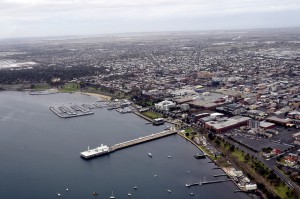 According to the article on Geelong Advertiser, the program is specifically designed to revive Geelong's manufacturing industry and counter the massive jobs loss in the region caused by the high-profile manufacturing departures and layoffs.
"Geelong punches well above its weight on many fields of endeavour for the last 156 years and manufacturing has formed an integral part of that," said Senator Madigan, who used to be a blacksmith and boilermaker.
"The amount of diverse and world class products that comes out of Geelong is enormous and support is needed to maintain Geelong's economy. While there have been so many job losses in local manufacturing there is genuine hope that the quality of material that is produced in Geelong is world class."
South Australian Senator Nick Xenophon said the country needed to put an end to the decline in manufacturing jobs.
"A country is what it makes and if we don't make stuff that reflects very badly on us as a country," Senator Xenophon said.
"These are real jobs. Once you've lost manufacturing jobs you've lost them forever."
IXL Group Chief Executive Bernard Brussow, a firm supporter of the AMFP program since the very beginning, said Geelong's manufacturing diversity puts it in a strong position to prosper and blossom in emerging markets.
"Geelong has got the skillset, the talented workers and the geographic location to lift itself back as a creative and innovative manufacturing city," Mr Brussow said.
The AMFP heads to the Geelong showgrounds on April 29.