AstraZeneca, one of the world's leading pharmaceutical and biologics companies, has rejected Pfizer's improved and "final" offer for a merger that would have created the biggest pharmaceutical group in the world.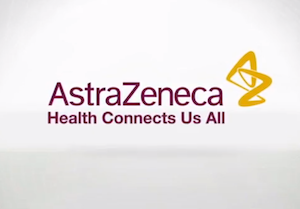 According to the article on Reuters, AstraZeneca's board made the decision just nine hours after Pfizer tabled an improved, "take it or leave it" offer of around 70 billion pounds ($118 billion) in total, leaving very little space for concluding a deal by 26 May, when Pfizer is bound by British laws to decide whether it will further pursue AstraZeneca or walk away.
The rejection left some major shareholders fuming as shares in AstraZeneca fell by 11% to close at 42.88 pounds after falling as much as 15% – their biggest ever intra-day decline.
"We do not think the Astra management have done a good job on behalf of shareholders," said one fund manager at a top-10 investor in the group.
AstraZeneca's management defended its decision to reject the improved offer, saying that it undervalued the company and its attractive prospects.
Pfizer, however, said that AstraZeneca's Board was not prepared to recommend a deal "at a reasonable price" and encouraged shareholders to push the company to engage in "meaningful dialogue" about a potential merger.
As reported by The New York Times, Leif Johansson, AstraZeneca's Chairman, said that Pfizer's pursuit had been driven by the corporate financial benefits to its shareholders of cost savings and tax minimisation, pointing out Pfizer's plan to reincorporate in Britain through the transaction to substantially reduce its United States tax bill.
"From our first meeting in January to our latest discussion yesterday, and in the numerous phone calls in between, Pfizer has failed to make a compelling strategic, business or value case," Mr Johansson said.
"The board is firm in its conviction as to the appropriate terms to recommend to shareholders."
He said he made clear in discussions with Pfizer that his board could only recommend a bid that was more than 10% above an offer of 53.50 pounds made by Pfizer on Friday, which would amount to at least 58.85 pounds.
Pfizer's proposed takeover, which would be the largest-ever foreign acquisition of a British company, is opposed by many scientists and politicians who fear it would undermine Britain's science base.