Henrob, the maker of self-piercing rivets used in Mercedes, Jaguar and Land Rover models, is planning to create 100 new jobs when it opens its new factory in Deeside, Wales.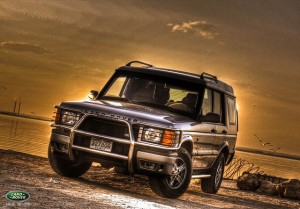 According to the article on Express.co.uk, the Flintshire-based company expects its UK workforce to rise to 300 over the next 18 months, after adding 70 new roles over the past 12 months, bringing its total to 200.
Henrob — which posted a record turnover of A$76.5 million in 2013 — secured an A$9.5 million in financing from HSBC to buy and convert the building into an additional factory.
The Society of Motor Manufacturers and Traders (SMMT) has reported a big rise in UK car manufacturing sector since the turn of the year.
According to the article on Businesscar.co.uk, figures for March showed a 12% year-on-year increase, with 142,158 cars built compared with 126,909 in March 2013.
"The 12% growth in UK car production in March is a significant step forward after a period of product changes at the start to the year. After several years in the doldrums, European demand for new cars is now picking up with growth in the last seven months," said Mike Hawes, Chief Executive of SMMT.
"This is a welcome boost for the UK's volume manufacturers for whom Europe is the key market. As new models are launched and investments realised, the sector remains on course for all-time record levels of output by 2017."