GE Capital International, the global alternative finance provider dedicated to the mid-market, yesterday announced that it has provided Accolade Wines — formerly known as Thomas Hardy and Sons — with a $300 million cross-border credit facility to help the company achieve its global growth objectives.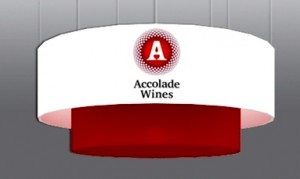 According to the article on The Wall Street Journal, GE Capital facilitated financing across Australia, the United Kingdom, New Zealand and the United States, giving Accolade seamless access to capital in regions of operation.
"GE understands the wine industry, which is an important aspect of our ongoing relationship. GE Capital's ability to provide global financing will help us continue to grow our business," said John Ratcliffe, CEO at Accolade Wines.
"We help mid-size companies in the food and beverage industry grow their brands. Our flexible financing solutions and global reach gives us the unique ability to help companies like theirs reach their goals," said Chris Nay, Senior Managing Director — Food and Beverage at GE Capital, Corporate Finance.
GE Capital, Corporate Finance provides asset-based, cash flow and structured loans and leases to mid-size and large US businesses. Financing supports working capital, growth, acquisitions, turnarounds and balance sheet optimisation in key sectors: Aerospace; automotive and transportation; chemicals and plastics; construction and building products, corporate aircraft; oil and gas; food and beverage; manufacturing; marine; metals and mining; paper, packaging and forest products; retail; and technology and electronics.
Accolade Wines is the number one wine company by volume in Australia and the UK. It sells its wines in over 80 countries and has more than 1600 dedicated employees in Australia, the UK, Europe, Asia, New Zealand, North America and South Africa. Its product line includes brands like Hardys (Australia's Most Powerful Wine Brand), Banrock Station, Echo Falls, Stowells, Flagstone, Kumala, Fish Hoek, Geyser Peak, Atlas Peak, the 175-year old Houghton label, Omni, Brookland Valley, Berri Estates, Leasingham, Tintara, Bay of Fires, Mud House, Waipara Hills, sparkling brands House of Arras, Yarra Burn and many more.