Fonterra Cooperative Group, New Zealand's dominant dairy exporter, has appointed Robert Spurway as Managing Director of its Global Operations division.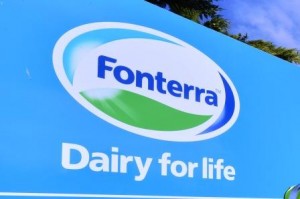 According to the company's press release, Mr Spurway is to assume his newly created position on Fonterra's management team on 1 August 2014.
"Robert is currently Acting Director New Zealand Operations in NZ Milk Products, responsible for overseeing milk collection, manufacturing and logistics for the Co-operative's New Zealand milk supply. One of our top business priorities is to optimise our global ingredients sales and operations footprint, so we can better manage price volatility and increase value, while ensuring a total focus on food safety and quality, and our customers' needs," said Theo Spierings, Fonterra's Chief Executive.
"In his new role, Robert will lead the integration of our global milk production capacity. While our operations will remain predominantly New Zealand-based and our primary commitment is to our New Zealand farmer shareholders, it is important to have more options about what products we make and where we make them, to complement our New Zealand milk. Just as we have a global sales team selling ingredients around the world, we also need an integrated approach to global manufacturing in markets where we have a natural competitive advantage and access to local milk pools."
With more than two decades of experience in the food and dairy industries, Mr Spurway will spearhead the company's mission to dominate the global dairy market.
According to the article on The National Business Review, Fonterra had predicted a farm gate milk payout for the coming season of $7 per kilogram of milk solids, down from a revised $8.40 kg/MS for the current season as dairy product prices have dropped 23% since the company's board announced they expected a record milk payout in February.