Hong Kong based Suntarget Trading — a subsidiary of Ningbo Xianfeng New Material Co, which trades under the brand name APLUS — is set to make a $27 million bid  for the remaining 80% of the Malaga-based company that are not already owned by Suntarget and its associates.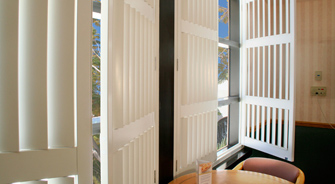 It is understood that Suntarget offered $0.23 for each Kresta share, valuing the window furnishings company at approximately $34.6 million.
Ningbo Xianfeng New Materials, the parent company of Suntarget, originally bought into Kresta in December at 23 cents a share and has been building its stakes ever since to reach the 20% takeover threshold.
According to the article on Au.News, Kresta's board is yet to consider the proposed offer and advised its shareholders to take no action and wait for a further notice.
Kresta has been struggling to remain profitable in recent times and tensions within the company have resulted in frequent turnovers of boards and managements.
According to the ASX announcement by Kresta, the proposed takeover deal via a subsidiary would require approval from Ningbo Xianfeng's shareholders and the consent of Queensland manufacturer Fiesta Design, Kresta's other major shareholder.
Fiesta's representative on the board, Robert Farrar, resigned from his post as a director on Friday. Three months earlier, he had been appointed to an Executive role running Kresta's east coast operations.
Kresta Executives Sean Shwe and Andrew Tacey, a former Chief Executive of Kresta, were both appointed to the board. Mr Shwe was also appointed Chief Operating Officer.
The company's shares rose by four cents, or 24.24%, to 20.5 cents at 11.15am on news of the offer.