Victorian manufacturer Sun Health Foods will be part of the Coalition Governments trade fairs and missions, which are set to put the company "on the map" and boost its export.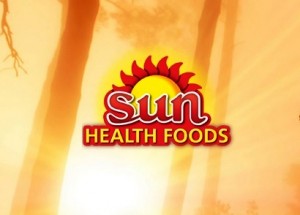 According to the media release by the Premier of Victoria, Sun Health Foods was awarded an $11,500 Grow Your Business grant in 2011, after the company invested $3 million to move to its current location on Freighter Road in Moorabbin in order to develop its manufacturing processes and begin exploring new markets.
Today, with 20 employees that manufacture and distribute a range of quality health food bars, the company generates $10 million in annual sales.
Minister for Manufacturing David Hodgett yesterday joined Member for Bentleigh Elizabeth Miller at Sun Health Foods' facility in Moorabbin.
"Sun Health is a long-standing Victorian manufacturer, which has traded successfully since 1982 and continues to expand its operations. The Napthine Government continues to help Sun Health improve its productivity through the services we offer as part of our strategy to engage directly with Victorian businesses," Mr Hodgett said.
According to Ms Miller, Sun Health has received assistance from officers from the Victorian Government Business Office in Dandenong on numerous occasions, while government's trade and industry experts have advised the company about government-led trade fairs and missions.
"This ongoing assistance encouraged the company to participate in the recent 2014 ASEAN Super Trade Mission, as well as its previous involvement in the 2012 China Super Trade Mission. The Coalition Government's $62 million International Engagement Strategy has helped deliver more than 70 overseas trade missions, with over 2000 companies taking part since 2011.The missions are projected to generate more than $4 billion in new export sales," Ms Miller said.
"Sun Health's determination to boost productivity by accessing new markets demonstrates an approach that is essential to securing a strong future for Victoria's manufacturing industry."
Trading successfully since 1982, Sun Health Foods continues to expand its operations.