Welcome to the Feature Series for Australian Manufacturing, where each month we'll shine the focus on one particular Australian manufacturer and breakdown what really gives them the competitive advantage, in an otherwise difficult sector.
Chobani Yogurt
Chobani started back in 2005, on the belief that people have great taste, therefore need great options. In five short years, yogurt lovers made Chobani Greek Yogurt the number one selling yogurt brand in America, and now the company is fast on its way to becoming the top selling yogurt in Australia.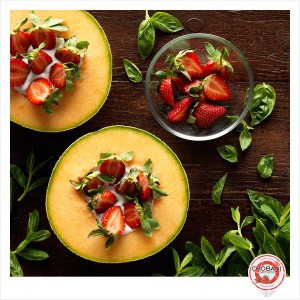 We spoke with Managing Director of Chobani Yogurt in Australia, Peter Meek, and discussed how its Australian Manufacturing branch plays a crucial role in its growth strategies in both Australia and the Asia Pacific.
The dairy market is a competitive industry, dominated by long standing conglomerate companies, so how does a company, half a decade old, get its foot in the door? This week we look at innovation and how harnessing a start-up culture, has helped the company make it's mark in a competitive industry.
"Innovation is a critical component to chobani" said Managing Director of Chobani Yogurt in Australia, Peter Meek.
"Chobani started 2 years ago and it went from the number 6 yogurt in Australia to number 2."
The company, which transformed an old carpet factory in Melbourne into a highly functional Yogurt plant, believes category growth is a key component to increasing its presence in the market. According to Chobani, Australia is home to a nation of people who are passionate about food and some of the best milk in the world.
Starting with only a handful of flavours, Chobani has grown its range to include 14 different flavours, and Mr Meek believes better choice is what gives the company its edge, in a country with a highly developed palate
"People have never tried a blood orange flavoured yogurt before," he said, and it's exactly this kind of innovation that keeps the brand fresh, he believes.
When quizzed about the company's outlook on the Asia market, Mr Meek believes "Asia is a massive opportunity."
Starting off in Singapore, Chobani plans to grow across 10 Asian markets, with the company recently adding Malaysia to its list of export countries. Under the agreement with Malaysian distributor Gourmet Partner, fifteen Chobani SKUs will be sold through leading hotels and high end retailers, including AEON, DFI and Tesco.