A report commissioned by the Queensland University of Technology (QUT) found that Queensland agricultural waste products hold great potential for developing a new multi-billion dollar manufacturing industry in Australia.
According to the news release by QUT, the study was officially launched by the Federal Minister for Industry, the Hon Ian Macfarlane MP, last Monday and was undertaken by Deloitte Access Economics and Corelli Consulting.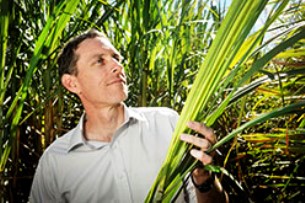 The report showed that bio refineries in Australia could produce $20 billion dollars' worth of plastics and fuels over the next twenty years, with the industry able to support over 6,000 jobs.
Research into biorefineries has escalated in recent years, with a push to transition to renewable and sustainable feedstocks and reduce reliance on petrochemicals.
Available biomass in Queensland could support seven bio refinery projects in the state with an annual projected economic impact of over $1.8 billion. The report reveals Australia as a country that has the "right ingredients" – agricultural biomass, established infrastructure, and a stable government – to make the industry a great success.
Principle research scientist Ian O'Hara said Australia must take full advantage of its vast amounts of biomass, with seven biorafinery projects, including greenfield sugarcane for polyethylene production, green waste for resin production, sugarcane bagasse for succinic acid production, brigalow regrowth for aviation fuel production, forestry residue for levulinic acid production, sweet sorghum for xylitol and ethanol production and sorghum stover for ethanol production,  already shortlisted for discussion and economic impact analysis.
"We're talking about almost anything that can be made from petrochemicals can also be made from biomass. Now we're in a position where commercialisation is happening around the world…Queensland needs to get on the bandwagon and start to see the opportunity unfurling here," Dr O'Hara said.
"We need industry, government and research (sectors) to really start a discussion about the right policy settings to bring this industry to fruition."
Dr O'Hara thinks the current political uncertainty surrounding the Federal Government's Renewable Energy Target shouldn't deter investment, reports the ABC.
"I think this industry now makes economic sense and that's been one of the fundamental changes over the past two or three years. This industry no longer relies on subsidies or sustainability outcomes, it actually makes good economic sense," said Dr O'Hara.
"QUT is well known as 'the university for the real world' and we have a strong affinity with such projects which play to our core strengths in applied research, while enabling us to leverage our close links with business and industry. We are proud to be building on our expertise in bio refinery research and development and look forward to playing a significant role in the industry's future in Australia," said QUT Vice-Chancellor Professor Peter Coaldrake AO.
The full QUT study Economic Impact of a Future Tropical Bio refinery Industry in Queensland, is available at the university's Centre for Tropical Crop and Biocommodities, at http://www.ctcb.qut.edu.au/biorefinery