The Victorian Coalition Government is hosting its 10-th trade mission to China this week, supporting 120 companies which operate in the food, wine and agriculture, automotive, sustainable urban development and tourism industries.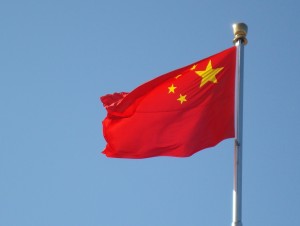 Led by Minister for Employment and Trade, Louise Asher, Minister for Agriculture and Food Security, Peter Walsh and Minister for Manufacturing, David Hodgett, the 2014 trade mission is expected to build on the success of Victoria's $62.6 million International Engagement Strategy, which has supported more than 3,100 companies on 76 trade missions to more than 30 countries since December 2010.
"These trade missions deliver enormous economic benefit to Victoria, with participating companies reporting projected exports of more than $4.7 billion. The latest China mission will build on our previous nine trade visits to China and include businesses that have formerly demonstrated a capacity to engage with the China market," Ms Asher said in a media release.
"The 2014 program is also more targeted than the 2012 and 2013 Super Trade Missions, focusing on the cities that have demonstrated the most potential for Victorian business and the industries that have been identified as priorities for the State's engagement with China. Victoria's economic prosperity is strongly linked to our relationship with China, now and in the future. China is our biggest trading partner, our largest source of international students, our largest sources of inbound tourists and our number one destination for food and beverage exports."
Mr Walsh said China was already Victoria's number one trading partner for food and fibre exports, receiving goods valued at $2.2 billion in 2012-13, but it was important to build on established relationships.
"Working to strengthen our trading relationship with China now is critically important to ensuring Victoria's farmers and food manufacturers have future opportunities to expand their market presence," Mr Walsh said.
"This mission has a strong focus on exploring two-way dairy and horticulture opportunities, and the Mission has strong delegate representation from fruit growers and dairy companies."
Mr Hodgett said the China mission was designed to strengthen Victoria's trade footprint in key cities in western-China, such as Chengdu and Chongqing.
"We are also returning to China to build on pre-existing relationships in key supplier markets, especially in Shanghai and also Beijing. The program and meetings that have been organised in these cities will aim at increasing the engagement of businesses that are already actively doing business in China. Victoria has several world-class industries which are actively involved in trade with China but this mission, offers scope for exciting new partnerships in the food and beverage, automotive, sustainable urban design and tourism industries," Mr Hodgett said.
Mr Hodgett will also lead a trade mission of 27 automotive companies to Malaysia where he will launch the joint Malaysian/Victorian Automotive Showcase.
"Following the announcements by Ford, Holden and Toyota that they will be ceasing vehicle manufacturing in Australia, the Victorian Coalition Government is committed to supporting our automotive suppliers and helping them break into new markets. This event is designed to promote Victorian automotive capabilities and facilitate business matching partnerships between Victorian and Malaysian automotive businesses," Mr Hodgett said.