Automotive Transformation Minister Susan Close has announced a new $7.3 million support program aimed at securing the future of thousands of manufacturing workers that rely on the automotive sector.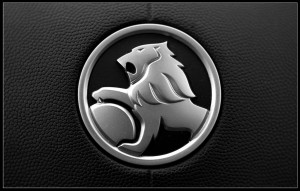 The Automotive Workers in Transition program will be funded from the Government's Our Jobs Plan and will help South Australians who are not working for Holden, but have been affected by its closure, gain access to professional career advice and transition services.
"Supporting workers affected by the Federal Government's decision to chase the automotive industry out of this country is our top priority," said Ms Close in a news release, adding that the program complemented the $15 million in support for Holden workers contributed by GM Holden to the Commonwealth Growth Fund.
"Workers will be supported through a personalised support package that ensures their skills are recognised and that appropriate training and vocational advice is provided. Eligible applicants will be able to apply for support from November 2014."
The Automotive Transformation Taskforce will continue to work with local businesses and displaced workers to access a package of State and Commonwealth programs to transition them into new markets and create jobs.
Taskforce Chair, Greg Combet, said the Automotive Transformation Taskforce Board has already visited more than 30 companies with the greatest exposure to discuss their future plans and provide support, but added he was under no illusion that assisting an entire industry sector to transform is an extremely difficult task.
"The reality is that a significant number of local and international businesses will close in South Australia, resulting in thousands of workers being made redundant," Mr Combet said.
"More than 750 businesses in South Australia have been identified as having some level of exposure to the three departing automakers ranging from 100% dependence to less than 5% of revenue."