Re:Capital, the international investment arm of British restructuring company Hilco Capital, has announced the acquisition of confectionery manufacturer Betta Foods and the formation of a new holding company, the Confectionery Innovation Group Pty Ltd.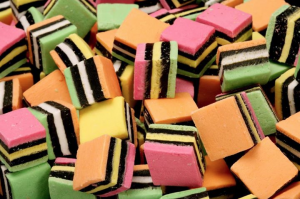 It marks Re:Capital's second investment in Victoria in 2014 following the acquisition of Australia's iconic chocolatier Ernest Hillier Chocolates in February.
According to the media release by Hilco Capital, the Confectionery Innovation Group will take 100% ownership of Melbourne-based Betta Foods, which employs 150 staff and had a turnover of $35 million last year.
"Following the success of the Ernest Hillier acquisition back in February, we are continuing to invest in Australian businesses where we see true potential for expansion and for growth. We look forward to working with Betta and our global network to assist these businesses in taking their products to a worldwide audience," said Paul McGowan, Global CEO of Re:Capital.
"Food manufacturing is going from strength to strength here in Victoria and the formation of the Confectionery Innovation Group highlights just how much demand there is for premium quality, handcrafted chocolate and confectionery. We are seeing very high demand for Australian made products, particularly from overseas markets, and I am thrilled that Re:Capital has once again chosen to invest in an expanding business here in Australia. It is a very exciting time for food manufacturing in Australia," said Mark Campbell, CEO of Hillier's Chocolates.
James Turner, investment director for Re:Capital Australia, said Betta Foods embodies all the right qualities to complement their Ernest Hillier chocolate business.
"Betta Foods is the perfect match for the Confectionery Innovation Group and exactly the type of business we seek to invest in: strong manufacturing facilities, experienced and capable staff and an excellent product range," he said.
Betta Foods produces liquorice and marshmallow products under the Capricorn and Eskimo brands. The company – which was established in 1954 – also produces private label liquorice, marshmallow and ice cream cone products for Australia's largest supermarkets and fast food groups.