The Crown Conference Centre in Melbourne is the venue where the inaugural International Conference of Asbestos Awareness and Management will take place on November 16-18, bringing together government, business, legal, medical, union and asbestos advocates to drive change to asbestos safety and management practices.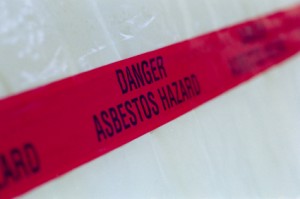 Organised by the Asbestos Safety and Eradication Agency (ASEA) – an organisation tasked with developing a national strategic plan with an eventual goal of eliminating asbestos related diseases in Australia – the event will feature leading international and domestic experts in asbestos management, health, advocacy and governance.
ASEA Chief Executive Officer Peter Tighe said recent high-profile cases, such as Mr Fluffy loose-fill insulation and the Wunderlich factory in Melbourne, highlighted the ongoing health risks posed by asbestos.
"For decades Australia was among the highest per capita users of asbestos in the world, with the carcinogenic fibre included in hundreds of products, many of which can still be found in homes, workplaces and utilities around the country," Mr Tighe said.
"The tragic legacy of this high usage is that cases of asbestos related diseases are continuing to rise in Australia, with more than 1000 people dying each year as a result. The goal of this conference is ambitious — working towards an asbestos free Australia — but it is a necessary step in reaching the ASEA's eventual goal of eliminating asbestos related diseases in this country."
Mr Tighe said that the conference was also examining international efforts to ban asbestos, given the substance is still used in products manufactured by a number of Australia's neighbours and major trading partners.
"Asbestos is a global problem and it requires a global solution. The inaugural International Conference on Asbestos Awareness and Management is about bringing together leading experts from around the world, learning from each other, and developing a coordinated response to asbestos that unites governments, businesses, unions, researchers and advocacy representatives to address the deadly legacy of this fibre," he said.
"While the challenges are substantial, the development of nationally consistent practices for asbestos handling and management, improved public awareness, targeted identification and removal, and advanced medical research, all have the potential to save countless lives."
The keynote speakers for the inaugural International Conference of Asbestos Awareness and Management will include: Dr Richard Lemen, Assistant US Surgeon General (retired); Prof. Ken Takahashi, Professor of Environmental Epidemiology, Director of World Health Organisation Collaborating Centre, Japan;  Laurie Kazan-Allen, Coordinator, International Ban Asbestos Secretariat;  Linda Reinstein, President / CEO, Asbestos Disease Awareness Organization; Professor Nico van Zandwijk, Director, Asbestos Diseases Research Institute; Representatives of State and Federal workplace safety agencies;  Representatives from NBN Co, Ergon Energy, and Brookfield Multiplex Australasia; and Leading Australian dust diseases legal practitioners.