3D Systems Corporation has announced that it has reached an agreement to acquire Cimatron – a leading provider of 3D CAD/CAM software for the manufacturing industry.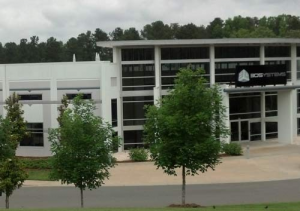 "We believe that the perfect strategic fit between our businesses, combined with expanded capabilities in product development, channel coverage and marketing, could present sizeable synergies that together offer significant long-term customer benefits and shareholder value," commented Avi Reichental, President and CEO of 3D Systems in a press release.
Cimatron offers specialised solutions for mould and die makers, as well as solutions for 2.5-5 Axis production milling and turning.
"We are delighted to combine our leading 3D CAD/CAM software products with 3D Systems' expanding design and manufacturing digital thread," said Danny Haran, CEO of Cimatron.
"We have always been focused on providing comprehensive, cost-effective solutions that streamline manufacturing cycles and shorten product delivery time, and as part of 3D Systems we can substantially accelerate our progress and extend our reach and impact."
3D Systems will acquire all of the outstanding shares of Cimatron for $8.97 per share in cash, subject to certain adjustments for Cimatron transaction expenses, for a total of approximately $97 million, inclusive of its net cash.
"Our entire Board of Directors is proud of Cimatron and its management's long term success in building a great company with leading products that create sustained customer and shareholder value, and are grateful to have been part of guiding this journey," added Yossi Ben Shalom, Chairman of the Board of Cimatron.
Combining its portfolio with Cimatron's products, 3D Systems is sure to strengthen its position in the fast-growing 3D design and manufacturing space.
The management expects the acquisition of Cimatron to be immediately accretive to its cash generation and to its Non-GAAP earnings per share upon closing.