Four months ago we reported that Re:Capital, the international investment arm of British restructuring company Hilco Capital, announced the acquisition of confectionery manufacturer Betta Foods and the formation of a new holding company, the Confectionery Innovation Group Pty Ltd.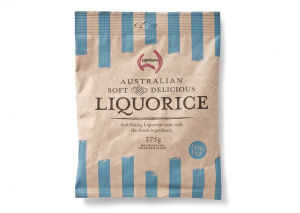 Betta Foods was Re:Capital's second investment in Victoria in 2014 following the acquisition of Australia's iconic chocolatier Ernest Hillier Chocolates in February.
Three weeks ago Betta Foods suffered a financial meltdown and slipped into administration. At the time, The Australian Manufacturing Workers' Union (AMWU) announced that it will provide all the necessary support for its members at the iconic chocolatier.
Now, it is said that the Melbourne-based company could stay in Australian hands despite going into voluntary administration.
The voluntary administrator of the confectionary manufacturer, accounting firm Cor Cordis, said that 26 parties have expressed interest in purchasing the company, reports ABC.
"Most of these enquiries are from Australian-based entities that are looking to purchase the assets of the Betta Foods business. We are expecting formal offers by the end of this week, and the signs are encouraging that there is a future for Betta Foods," said appointed administrator, Bruno Secatore from Cor Cordis.
The administrators are pretty clear that a restructure of the business is a must with 39 employees to be made redundant.
"This is always a very difficult decision when you're trying to save a company. We have consulted with the unions and are dealing with this as compassionately as we can," said Mr Secatore.
The main worry for the employees is the possibility of not being able to access their entitlements until the company goes into liquidation.
Betta Foods was established in 1954 and operates a manufacturing plant in the Melbourne suburb of Broadmeadows.
The company employs 180 staff and generates annual revenue of approximately $40 million. It produces liquorice and marshmallow products under the Capricorn and Eskimo brands and supplies them to retail giants Woolworths,Coles and Aldi. It also exports the liquorice brand to North America and Europe.