Adelaide-based Humanihut has developed a concept for a pop-up shelter that would provide water, sewerage and power for refugees and natural disaster victims.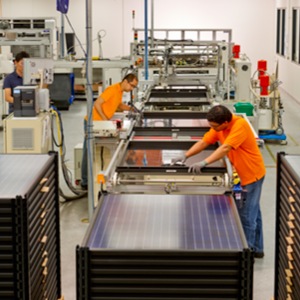 The South Australian Government has provided the company with a $50,000 innovation grant from the State Government's Innovation Voucher Program to continue developing the concept, finalise it and attract private investment toward commercialising the idea.
"The State Government supports businesses to develop their ideas and foster links with other enterprises to bring their innovations to market. This grant builds on earlier State Government funding for Humanihut to support the initial design concept, carried out by engineering company Applidyne Australia," said Manufacturing and Innovation Minister Kyam Maher in a news release.
Humanihut is currently collaborating with Century Engineering at Beverley to develop prototypes of its shelter system.
"Our vision is to create suburbs of our huts that can be quickly delivered, erected and moved, which are networked to water, sewerage and power and leave a minimal environmental footprint. A robust, pop-up foldable hut is the best viable alternative to the tent, which has been the backbone of emergency accommodation for more than 50 years," said Humanihut Managing Director Neale Sutton.
"Each container in our system will be assembled into a hut with a metal frame and sandwiched panels to insulate against extreme heat and cold weather. It will provide secure housing for up to six people, including beds and a table, with access to nearby bathroom facilities. It could be deployed for this purpose on any open land offering clean and comfortable accommodation within hours of the order being received to deploy it."
The plan is to build a prototype of three working models – one for marketing purposes and the other two for environmental testing and evaluation.
"On behalf of Humanihut we will work with other smaller manufacturers to develop services and parts for the Humanihut Shelter System such as the provision of power and water, internal furnishings and fittings," said Century Engineering Managing Director David Heaslip.