Featuring a stellar line-up of inspiring international and local keynote speakers from the spheres of industry, government and technology, the 2015 CeBIT Australia conference will provide a comprehensive overview of the digital world and give top visibility to sweeping trends and innovations throughout its three-day, action-packed program.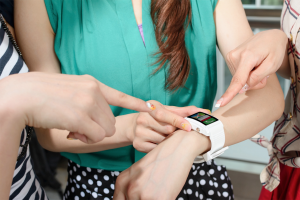 Now in its 14th year, the conference will take place on 5–7 May 2015 at Sydney Olympic Park and feature three daily master themes: digital business transformation, digital business technologies and disruption.
Disruptive technology will take the centre stage on Day 3 and tackle the issue of how to make the most of the waves of new data produced by the Internet of Things (IoT). With way more things than people connected, the Internet of Things holds the potential to drive process improvements and predict consumer behaviour and trends, but transforming it from a far out concept to a business game-changer is a challenge that speakers at CeBIT Australia will tackle.
Mike Walsh, CEO and CIO of eHealth NSW will speak on how we can manage our health with the IoT and wearable technologies and a panel including Professor Simon Kaplan, Director, Skills and Industry Transformation, NICTA, and Martin Janse van Rensburg, Alliance Manager Industry Solutions Group – Ecosystems, Cisco Systems, will elaborate on how businesses achieve collaboration within the IoT ecosystem.
The disruption program will continue with Andrew Scott, CIO & Innovation, Telstra Corporation, who will speak about privacy in the IoT age and the challenges it poses to the security of systems, processes and individuals. With applications handling information such as people's locations, health and purchasing preferences, Mr Scott will elaborate on setting the line between convenience and privacy intrusion caused by the emergence of the IoT.
Harvey Stockbridge, Managing Director of Hannover Fairs Australia, said the program is sure to shake up technology conversation in the region and unlock potential, free creative ideas and catapult the collaborative work of those attending the conference.
"Taking up its rightful place again this year in setting the agenda and sparking transformative conversations in the business community, CeBIT Australia offers opportunities to explore ideas plus, importantly, the practicalities of how these ideas will be funded and put into action," Mr Stockbridge said.
"The show is a facilitator of critical technology that can transform the Australasian region. Smart cars, smart transport, networked societies and smart cities are all possible, but getting them to the place where we actively use these technologies in our daily lives will take collaboration and input from all levels of the business tech community and the government. CeBIT Australia is where these ideas are brought to life; it's where the transformative conversations of our community take place."
CeBIT 2015 will also include:
CeBIT Campus – a popular way for busy people to quickly master change across multiple topics;
CeBIT Expo – where nearly 400 exhibitors will come together to share their new technology and offerings to the market;
CeBIT StartUp – a dedicated exhibition and conference for the start-up sector and investment community offering commercial innovators and tech entrepreneurs an extraordinary opportunity to connect with business, investors and government.
The full conference program is available here: http://www.cebit.com.au/cebit-conferences/ and tickets can be purchased at www.cebit.com.au.