Chevron Global Energy Inc. has announced that it has entered into an underwriting agreement for the sale of its 50% shareholding in Caltex Australia Limited (CAL) – a prominent brand in the Australian petroleum market.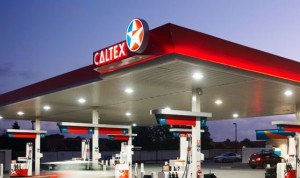 The company, which is a wholly owned subsidiary of Chevron Corporation, said it expects the shares to be sold to a broad range of Australian and global equity market institutional investors.
Michael Wirth, Executive Vice President, Downstream and Chemicals, said the shareholding sell-down was consistent with Chevron's stated divestment goals.
"This transaction reflects Chevron's commitment to regularly review our portfolio and generate cash to support our long-term priorities. It is aligned with our previously announced asset sales commitment," Mr Wirth said.
"We appreciate the strong performance of Caltex Australia over the many years we've been a shareholder, and look forward to a mutually beneficial supply and brand relationship for many years to come."
Chevron said the transaction will not alter the current trademark licensing agreement between the two companies, adding that it will continue to ensure a reliable, high-quality supply of product to CAL to supply its retail and reseller franchise network.
Chevron also said the sale of its stake in CAL does not alter the company's focus on moving the Gorgon and Wheatstone liquefied natural gas (LNG) projects towards start-up.
"We note Chevron's announcement today that it has signed an underwriting agreement for the sale of its shares in Caltex. As noted in Chevron's release, the decision to sell has been driven by its broader portfolio review. Caltex remains committed to its vision of remaining the outright leader in transport fuels in Australia and Chevron's sale will not change this. There will be no change to our ability to reliably and competitively deliver all our customer's fuel requirements. Through Ampol Singapore, Caltex retains its strong supply sourcing capability and Chevron will remain an important supplier," the company said in a media release.
Chevron is one of Australia's largest foreign investors and the largest holder of natural gas resources in the country.