Global technology leader Thales Australia has announced that it has opened a new facility in Townsville, Queensland, to support Bushmaster protected mobility vehicles in service with the Australian Army.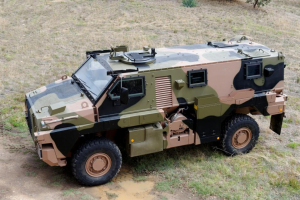 According to the company's press release, the new facility was officially opened by Major General Paul McLachlan, Head of Land Systems at the Defence Materiel Organisation.
"We are committed to providing the best support for the Bushmaster fleet around the country, and our investment in this new facility will deliver convenient services close to a major Army base," said Kevin Wall, Thales Australia's Protected Vehicles Vice President.
As a trusted partner of the Australian Defence Force (ADF), Thales' team in Townsville will provide support for ADF's Bushmaster vehicles, supplement the company's main Bushmaster support centre at Eagle Farm, Queensland, and also the protected vehicles manufacturing facility in Bendigo, Victoria.
Townsville MP Scott Stewart, representing the Premier of Queensland, Thales Australia CEO Chris Jenkins and other employees also attended the ceremony.