Australian steelmaker BlueScope Steel has denied emerging media speculations that it is shutting down its Port Kembla steelmaking operations, saying no such decision has been made.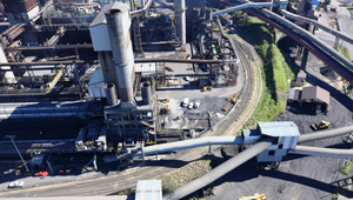 The company, however, conceded that the site is under review to try and find ways to cut costs and compete with imports.
"The global steel sector is continuing to change and we must adapt with it. Our costs of manufacturing steel are too high and we are seeking a game-changing approach that will significantly reduce costs. These issues are being discussed as part of the current Enterprise Agreement negotiations at Port Kembla," the company said in an ASX release.
"We continually review ways to improve competitiveness and better serve our customers. BlueScope must maintain an internationally competitive steelmaking business that will support reinvestment."
Port Kembla is the largest steel production facility in Australia with an annual production capacity of approximately 2.6 million tonnes of crude steel. It manufactures slab, hot rolled coil and plate products.