As a keynote speaker at the Sustainable Economic Growth for Regional Australia (SEGRA) conference in Bathurst, New South Wales, Brown Coal Innovation Australia (BCIA) chair and prominent environmental consultant, Gerry Morvell warned that "simplistic and ill-informed attitudes towards coal" were jeopardising the significant regional economic opportunities available from low-emissions use of carbon.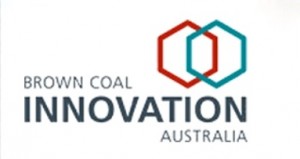 "The 21st century is the carbon century but the current demonisation of coal by activists and the media is simplistic and ignorant. It disregards the reality that carbon is the foundation element of all forms of life on earth and is essential for the maintenance of the biophysical environment and our livelihoods and lifestyles," he said.
"Catch-all cries for a 'carbon free economy' and a 'fossil fuel free world' are bandied about in ignorance of what the words really mean in ecological, economic and social terms."
Aside from warning not to confuse carbon with "carbon dioxide or other greenhouse gasses", Mr Morvell stressed that something must be done immediately to reduce and mitigate the deleterious effects of emissions of carbon dioxide and other greenhouse gasses.
"Carbon is a chemical element that forms a vast number of compounds; many of which have as yet unmeasured value to mankind. Many scientists and technologists argue that carbon will be for the 21st century what iron and steel were for the 19th and 20th centuries. And coal is a mineral of fossilised carbon which, among many uses, is essential for the production of steel, plastics, carbon polymers and pharmaceutical products," he said.
"For example, producing and using 'carbon-in-water' fuel from coal could mitigate the vulnerability of primary producers and the transport sector to the insecurity of imported diesel. Carbon is essential to a sustainable future for rural and remote communities. There is significant value to be created by retaining and replenishing carbon in our soils to maintain and enhance agriculture production and conservation landscapes."
Mr Morvell also told delegates that moving Australia towards an enhanced-carbon economy has the potential to unlock significant value for the nation through advanced manufacturing opportunities utilising low-cost brown coal as a feedstock.
Mr Morvell currently chairs of the boards of Conservation Volunteers Australia, Conservation Volunteers New Zealand, WetlandCare Australia, Brown Coal Innovation Australia and Tyre Stewardship Australia.