LIC, one of the oldest farming co-operatives in New Zealand, is set to buy 75 per cent of Australian heat detection aid manufacturer, Beacon Heat Detectors Pty Ltd.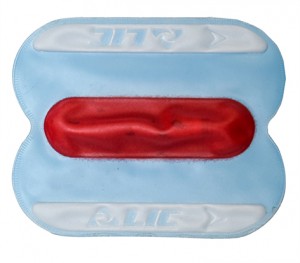 Based in New South Wales, Beacon manufactures and sells products that help farmers know when cows are ready for artificial insemination.
The new acquisition supports LIC's strategy to deliver genetics and information to create superior livestock.
"LIC supplies dairy genetics to breed approximately three-quarters of the national herd, but the timing of that mating comes down to our farmers and their ability to identify when cows are on-heat. Achieving accuracy every time can be a challenge for even the most experienced farmer. As herd sizes grow, heat detection products are increasingly important to help take pressure off staff so that more informed decisions can be made at mating time. This acquisition will help ensure an ongoing supply of the products for our farmers," said LIC's Chief executive Wayne McNee in a news release.
"There is farmer demand worldwide for these high-quality, custom-made products which can drive gains in productivity and profitability on-farm. We will be looking at where we can market these products in international markets to deliver a good return for our shareholders."
According to the announcement, starting from 1 February 2016, the Beacon business will be overseen by LIC Automation.
A 25 per cent share will be retained by Jock Roberts, the current owner and managing director of Beacon, who will also remain hands-on as a consultant to support integration of the business into LIC Automation.
"Having developed the products and grown the business, I am looking forward to working with LIC to strengthen and grow the business further, in New Zealand, Australia and other international markets," said Mr Roberts.