Nano Dimension, a renowned developer of 3D printing electronics systems and nanoparticle 3D printing inks, has announced that it has filed a patent application with the US Patent and Trademark Office for a new method of 3D printing.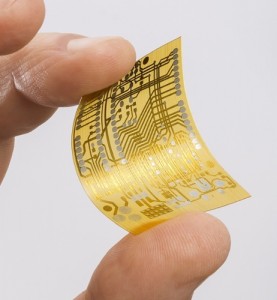 Namely, the company wants to 3D print multi-material objects, including electrical conductors and other 3D objects with conductive traces.
"The company has developed an innovative approach to print objects in 3D that contain conductive traces – a process the new patent would cover. Nano Dimension was able to make this new technological development as a result of its work developing materials and 3D printers for multilayer PCB prototyping," the company said in a statement issued yesterday.
This new method of 3D printing holds great potential to revolutionise the way we make electronic products.
"The sintering of a printed metal conductor within a 3D printed polymer allows for complex connectors to be 3D printed and also makes it possible to 3D print moulded connectors directly onto electronic circuits," the company states.
"The newly developed process may also be applied to 3D printing of non-flat electronic circuits as well as structural objects with embedded electronic circuits. The materials and processes required for 3D printing objects containing semiconductors may result in a significant breakthrough for the industry, enabling the creation of freeform electronic products that cannot be created using current circuit manufacturing technologies."
For more detailed info, please go to http://www.nano-di.com/